PK75: A Peacekeeping Anthology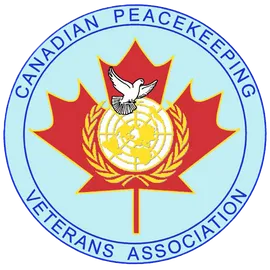 Background
PK75: A Peacekeeping Anthology of Personal Peacekeeping Experiences
[La version française suit la version anglaise]
The year 2023 will mark two peacekeeping milestones – the 75th anniversary of the first United Nations (UN) peacekeeping operation (UNTSO), and the 35th anniversary of the Nobel Peace Prize for UN Peacekeepers. Both anniversaries offer an ideal opportunity to recognize and celebrate Canada's amazing contributions to world peace, and especially the personal contributions of the thousands of Canadians who participated in peacekeeping operations around the globe, with the UN, MFO, AU, OSCE, or other peacekeeping missions.
The Project
To that end, the Canadian Peacekeeping Veterans Association (CPVA) is developing PK75: A Peacekeeping Anthology, a collection of the personal experiences of representative Canadian peacekeepers. It will focus on Canada's historic contributions to peacekeeping through the eyes of individual Canadian peacekeepers. The Anthology will be a high quality, bilingual, digital publication containing short biographies, photographs and experiential anecdotes written by, or about, ordinary Canadians with peacekeeping experience, whether they be military, police, or civilian.
To be completed in early 2023, the anthology will be distributed freely with the intent to educate young people as well as to enhance public awareness of Canada's longstanding contribution to peacekeeping. As such, schools and universities will be key target audiences and recipients of the anthology, as will institutions, media outlets, government Departments, military and police organizations, relevant humanitarian organizations, public figures of influence, and industries with a connection to peacekeeping.
Your Contribution
It will be you, as a Canadian peacekeeper, who will help form the essential heart of the project, as it will be your writings and photographs that will bring the Anthology to life. Specifically, we will be devoting a two-page spread devoted to you and your story, one side a factual, narrative biography stressing peacekeeping experience, with the second, facing page being an anecdote telling something interesting, educational, and fascinating about your peacekeeping experiences. Each set of biography and anecdote should be accompanied by at least three photographs, preferably including a recent head and shoulders shot, and two other photographs of you, the peacekeeper, preferably while on one or more peacekeeping missions. Please visit our website, CPVA.ca and scroll down to PK 75, where you will find some examples.
Here are the details you will need to know about writing your personal stories:
1. Due dates for submission of all your material — the earlier the better, but please not later than 28 February 2023, to allow time for editing, translation, and design.
2. Biography — your biography should not exceed 750 words and should be written in narrative format that is understandable and interesting for civilian readers of all ages, especially students — our primary target audience. Please avoid acronyms or military slang, and focus on your career highlights, especially as they pertain to peacekeeping.
3. In addition to your bio, please tell us your hometown where you currently reside, and list all the peacekeeping missions in which you have participated.
5. Personal anecdote — the anecdote should not exceed 700 words. It can be funny or serious, good, or bad, positive, or negative, personal, or professional, but hopefully will help readers learn and understand more about what an individual peacekeeper experiences on deployment.
7. Photos — we need at least three photos, and more if you have them, to give our production team several to choose from. One should be a recent head and shoulders shot, and the others would preferably be of you while serving on peacekeeping missions. The better the quality, and higher the resolution, the better.
8. Captions — each photo must be accompanied by a description of it, providing the where, what, who, and when. If there is a special significance, especially if it relates directly to your anecdote, please also explain that.
9. Language — you may provide your contributions in either French or English (or both). The final version of the Anthology will be bilingual.
10. Technical Instructions:
a. All written contributions should be done in Microsoft Word, Times New Roman 12-point font.
b. Photos should be scanned and sent electronically as attachments to an e-mail that should also include the caption information. Be sure to clearly identify which photo links to which caption information.
c. Everything should be sent by e-mail to Greg Mitchell, preferably all together attached to one message, at CPVA.Anthology@gmail.com.
d. Due date — as early as possible, but not later than 28 February 2023.
Thank you for your interest in becoming a contributor to PK75: A Peacekeeping Anthology, and we at the Canadian Peacekeeping Veterans Association thank you for your peacekeeping service.
Best regards, Greg Mitchell
Project officer for PK75: A Peacekeeping Anthology. CPVA.Anthology@gmail.com
(705) 930-9230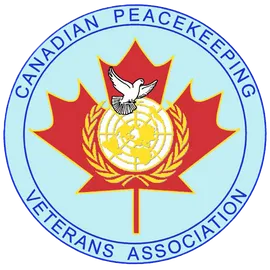 Contexte
PK75: A Peacekeeping Anthology
Une anthologie d'expériences personnelles de maintien de la paix
L'année 2023 marquera deux jalons du maintien de la paix : le 75e anniversaire de la première opération de maintien de la paix des Nations Unies (ONU) et le 35e anniversaire du prix Nobel de la paix décerné aux Casques bleus. Ces deux anniversaires offrent une occasion idéale de reconnaître et de célébrer les étonnantes contributions du Canada à la paix dans le monde, et surtout les contributions personnelles des milliers de Canadiens qui ont participé à des opérations de maintien de la paix dans le monde entier, avec l'ONU, la MFO, l'UA, l'OSCE ou d'autres missions de maintien de la paix.
Le projet
À cette fin, l'Association canadienne des vétérans pour le maintien de la paix (ACVMP) élabore le projet PK75 : A Peacekeeping Anthology, une collection d'expériences personnelles de gardiens de la paix canadiens représentatifs. L'anthologie se concentrera sur les contributions historiques du Canada au maintien de la paix à travers les yeux de casques bleus canadiens individuels. L'anthologie sera une publication numérique bilingue de haute qualité contenant de courtes biographies, des photographies et des anecdotes expérientielles écrites par ou au sujet de Canadiens ordinaires ayant une expérience du maintien de la paix, qu'ils soient militaires, policiers ou civils.
L'anthologie, qui sera terminée au début de 2023, sera distribuée gratuitement dans le but d'éduquer les jeunes et de sensibiliser le public à la contribution de longue date du Canada au maintien de la paix. À ce titre, les écoles et les universités seront les principaux publics cibles et destinataires de l'anthologie, tout comme les institutions, les médias, les ministères, les organisations militaires et policières, les organisations humanitaires pertinentes, les personnalités influentes et les industries ayant un lien avec le maintien de la paix.
Votre contribution
Ce sera vous, en tant que gardien de la paix canadien, qui contribuerez à former le cœur essentiel du projet, car ce sont vos écrits et vos photographies qui donneront vie à l'anthologie. Plus précisément, nous consacrerons deux pages à vous et à votre histoire : d'un côté, une biographie factuelle et narrative mettant l'accent sur l'expérience du maintien de la paix, et de l'autre, une anecdote racontant quelque chose d'intéressant, d'éducatif et de fascinant sur vos expériences de maintien de la paix. Chaque ensemble de biographie et d'anecdote doit être accompagné d'au moins trois photos, comprenant de préférence une photo récente de la tête et des épaules, et deux autres photos de vous, le gardien de la paix, de préférence lors d'une ou plusieurs missions de maintien de la paix. Veuillez consulter notre site Web, CPVA.ca, et faites défiler la page jusqu'au PK 75, où vous trouverez quelques exemples.
Voici les détails que vous devrez connaître pour rédiger vos histoires personnelles :
1. Dates d'échéance pour la soumission de tout votre matériel – le plus tôt sera le mieux, mais s'il vous plaît pas plus tard que le 28 février 2023, afin de laisser du temps pour l'édition, la traduction et la conception.
2. Biographie – votre biographie ne doit pas dépasser 750 mots, et doit être rédigée dans un format narratif compréhensible et intéressant pour les lecteurs civils de tous âges, en particulier les étudiants – notre principal public cible. Veuillez éviter les acronymes ou l'argot militaire et vous concentrer sur les points forts de votre carrière, notamment en ce qui concerne le maintien de la paix.
3. En plus de votre biographie, veuillez nous indiquer votre ville natale où vous résidez actuellement, et dresser la liste de toutes les missions de maintien de la paix auxquelles vous avez participé. 4.
5. Anecdote personnelle – l'anecdote ne doit pas dépasser 700 mots. Elle peut être drôle ou sérieuse, bonne ou mauvaise, positive ou négative, personnelle ou professionnelle, mais nous espérons qu'elle aidera les lecteurs à apprendre et à comprendre davantage ce qu'un gardien de la paix individuel vit en déploiement.
7. Photos – nous avons besoin d'au moins trois photos, et plus si vous en avez, afin que notre équipe de production puisse en choisir plusieurs. L'une d'entre elles doit être une photo récente de la tête et des épaules, et les autres doivent de préférence vous représenter lors de vos missions de maintien de la paix. Plus la qualité et la résolution sont élevées, mieux c'est.
8. Légendes – chaque photo doit être accompagnée d'une description de celle-ci, indiquant où, quoi, qui et quand. S'il y a une signification particulière, surtout si elle se rapporte directement à votre anecdote, veuillez également l'expliquer.
9. Langue – vous pouvez fournir vos contributions en français ou en anglais (ou les deux). La version finale de l'anthologie sera bilingue.
10. Instructions techniques :
a. Toutes les contributions écrites doivent être faites en Microsoft Word, police Times New Roman 12 points.
b. Les photos doivent être scannées et envoyées par voie électronique en tant que pièces jointes à un e-mail qui doit également inclure les informations relatives à la légende. Veillez à identifier clairement quelle photo renvoie à quelle information de légende.
c. Tout doit être envoyé par e-mail à Greg Mitchell, de préférence en pièces jointes à un seul message, à l'adresse CPVA.Anthology@gmail.com.
d. Date limite – dès que possible, mais au plus tard le 28 février 2023.
Nous vous remercions de l'intérêt que vous portez à la contribution à PK75 : A Peacekeeping Anthology, et l'Association canadienne des vétérans pour le maintien de la paix vous remercie pour votre service de maintien de la paix.
Cordialement, Greg Mitchell
Chargé de projet pour PK75 : Une anthologie du maintien de la paix. CPVA.Anthology@gmail.com
(705) 930-9230
---