YOST, William J, BGen (Ret'd), RCOC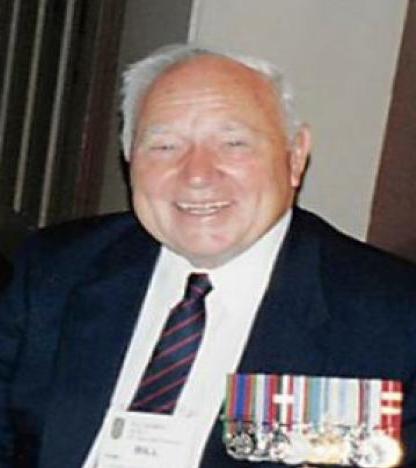 William Yost passed suddenly in his 93rd year, on July 5, 2019.  He was born May 20, 1926 in Caledonia, ON.  He is survived by his children Alison Clohessy (Australia) and son David Yost, Maj (Ret'd) Logistics (Caryn) (Virginia USA).  Adoring Grandfather to Jon and James Clohessy (Australia) and Samantha and Victoria Yost.  Bill was predeceased by his loving wife of 64 years Elizabeth "Betty" Yost in 2017.
William J. Yost completed his secondary school education in Kitchener in 1947.   He entered the University of Western Ontario and received his Bachelor of Science degree in 1951. He had been commissioned as a lieutenant in 1950 in the Royal Canadian Ordnance Corps.  He served in the UN Observer Group in Lebanon in 1958 and with the United Nations Emergency Force in the Middle East.  He attended the Canadian Army Staff College, 1959-1961 and, in 1962, went to Ghana as a member of the Canadian Armed Forces Training team
After retirement in 1980, Bill served as Director of Operations for the Canadian Defence Association Institute and was a dedicated volunteer with the Friends of the Canadian War Museum.
A Visitation will take place at Beechwood, Funeral, Cemetery and Cremation Services (280 Beechwood Avenue, Ottawa), on Wednesday, July 17th from 10am to 2pm followed by the Funeral Service and Reception.  In lieu of flowers, please consider making a donation to the Canadian War Museum.
---