THORTON, Graham, LCOL (Ret'd), CD, Logistics Service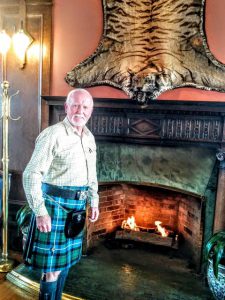 Graham's wife Lorraine and the rest of their family, announce with great sadness his passing on 5 July 2017.
Born in Stirling, Scotland Graham began a long and distinguished Army career at the Royal Military Academy Sandhurst.  What followed was a unique career that lasted four decades and involved attendance at Army Staff College, Camberley, as well as service in two distinct Armed Forces.
As a Royal Corps of Transport officer Graham saw service in Northern Ireland, Hong Kong Gurkha Brigade, Cyprus and Beirut. These tours were intertwined with staff postings in the UK and Germany. A life-changing tour turned out to be an exchange posting in the mid-eighties with the Canadian Armed Forces in Montreal.  This was the impetus for part two of Graham's life and career as he decided to emigrate to Canada in 1990 and join the Canadian Army.  Again he had a rewarding and diverse second career with tours of duty in Bosnia and Croatia (UNPROFOR), an exchange joint forces position in Norfolk Virginia onboard the USS Mount Whitney and ended up in Victoria in our Joint Forces Headquarters involved in the 2010 Olympic/Paralympic Games.
Graham loved to go sailing and boating whenever the chance arose and spent the last few years living in the village of Shawnigan Lake where he caught up on reading while he enjoyed the garden and peaceful surroundings.  It was a good life and one that did indeed make a difference to others.
A celebration of life for Graham will be held at Sylvan United Church in Shawnigan Lake at a date and time to be confirmed, but probably on 13 July 2017. This will be followed by a reception for friends and family at Merridale Cidery.
---