SULLIVAN, David Martin "Sully", Sgt (Ret'd), CD, RCLS-Sup Tech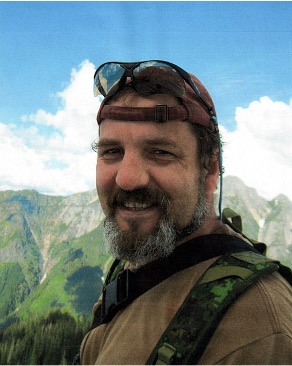 David Martin "Sully" Sullivan passed away on March 7, 2021 at Chilliwack, British Columbia at the age of 53.  He is lovingly remembered by his wife Colleen, daughter Monique, granddaughters McKenzie and Ava, along with the many other family, friends and military comrades – Brothers in Arms.
David was born the youngest of seven children in Perth Andover, New Brunswick on March 20, 1967.  His father was a truck driver and farmed on the side.  David attended public school in a small town called Aroostook Junction.  David attended high school and five years of air cadets in Perth graduating from there.  He earned a bursary to the University of New Brunswick, majoring in engineering but left university later that year due to too much concentration of nightlife and not enough on studies.
After returning home and acquiring a job pumping diesel fuel, David and a buddy decided to join the army to see the world.  David (Sully) entered basic training at Canadian Forces Recruit School Cornwallis in February of 1986, then went to Petawawa for Battle School with the Royal Canadian Regiment and later went to Wainwright, AB to attend Battle School with the Princess Patricia's Canadian Light Infantry.
After Battle School, David was posted to the Canadian Airborne Center in Edmonton, AB, where he spent the next three years working in Aerial Delivery, trade related driving courses, the Parachute Training Coy, and various exercise and school camps around Alberta.
In 1989, with the encouragement of a couple of Supply Techs, he remustered to Logistics.  David was then posted to Canadian Forces Base North Bay for more training and was employed in general and technical stores.
David and Colleen were married in July of 1989 in North Bay, and later that year they were posted to CFB Comox.  There David worked in many sections and was fortunate enough to be selected for the Base Defence Force.  He also spent a summer in Chilliwack supporting the officer's school.
From March to September of 1993, David did a tour in Israel with UNDOF.  When he returned back to Canada, he was posted to 2 Svc Battalion in Petawawa.  In June of 1994, David left for Croatia and was stationed at Camp Primosten.  He returned to Canada in March of 1995, and left again in December of that year, for Bosnia on tour with IFOR, where he was stationed in Velika Kladusa.
Immediately after returning to Canada, David moved to 2 Combat Engineer Regiment where he spent the next four years.  July 2000 brought him back to Svc Bn as a MCpl.  In June 2002, he was posted to ASU Chilliwack, where he spent the next year.  Upon promotion to Sgt. In 2003, he was posted to 1 General Support Battalion in Edmonton, AB.  In 2006, he moved to 1 Svc Bn in Edmonton.  In 2013, he retired from the position of G4 Sup at Canadian Manoeuvre Training Centre in Wainwright, AB.  David (Sully)'s tours include Golan Heights, Syria, Croatia, Bosnia, Kosovo and Afghanistan.
Since retiring from the Military David enjoyed hiking, fishing, carpentry, cooking, and gardening.  He was a Star Trek fan and a movie buff.  David loved his dog very much and his grandchildren McKenzie and Ava were his pride and joy.
Due to COVID, a Celebration of Life will be held at a later date.
---