STOTT, Ian Gordon, MCpl (Ret'd), CD, RCAF, RCLS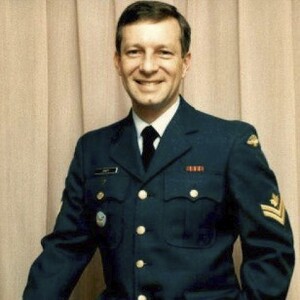 It is with heavy hearts that we announce the passing of our father and grandfather, age 69, on Thursday, October 20th, 2022. Ian was born to Edith Fraser and Ian Stott Sr on May 19th, 1953.
Ian served 23 years in the Royal Canadian Air Force before owning and operating a banquet and convention centre in the Moncton area. Following the sale of the business, Ian found the Corps of Commissionaires, where he referred to his coworkers as close friends.
Ian was a proud father to his children Emily, Sigourney and Graeme; and an even prouder grandfather to his grandchildren, Mya, Finn, Ivy and Adele. Ian is survived by his mother, Edith and his siblings Jennifer, Alistair, Glenn, Brean, Kirk, Sheila and Moira.
Ian was a friendly face and cherished many friendships.
Following his wishes, a public visitation will be held from 3:30 pm to 5:00 pm and 6:00 pm to 8:00 pm on Thursday, November 3rd at the Fair Haven Funeral Home, 1177 Salisbury Road, Moncton (506) 852-3530.
As your expression of sympathy, memorial donations to a charity of your choice would be appreciated by the family. A book of condolences may be signed at www.fairhavenmemorial.ca
"Soldiers are unusual people on the outside. They are the hardest, most demanding, severe people, but underneath that, they are the most human, the most feeling and the most emotionally attached people who exist."
---