STEELE, Kevin Leslie, LCol (Ret'd), CD, RCLS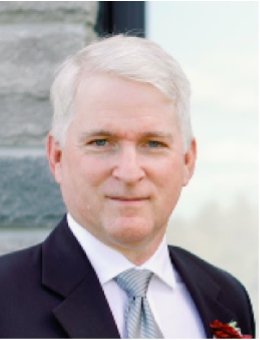 Kevin Leslie Steele passed away suddenly on Saturday, December 17th, 2022, at the age of 61. His last moments were spent surrounded by his loving family and friends.
Kevin was born in Windsor, ON on November 1, 1961, to father Andrew "Bud" Steele and mother Mary Margaret Steele. At the age of 18 he joined the Canadian Army and attended the Royal Military College of Canada, in Kingston, where he received a degree in Economics and Commerce.
Upon graduation from Royal Military College in 1984 he was posted to Vancouver, BC, the start point for a 19-year posting history that alternated between the West Coast and Canadian Forces Base Petawawa, Ontario. During this period, he served in a variety of finance, combat service support positions, and was deployed on overseas missions in Central Africa and Bosnia. In 2003, NDHQ finally brought him to the Ottawa region where he enjoyed a number of rewarding positions, and a third deployment to Afghanistan in 2008. LCol Kevin Steele retired from the Canadian Armed Forces on February 4, 2019 after 38 years of loyal and dedicated service.
His many military recognitions were the defining hallmark of Kevin's professional life. However, his personal legacy is his deep love and his dedication to his family and close friends. Kevin was preceded in death by his parents. He is survived by his loving spouse Carole Joanne Joanette; brother Robert Andrew Steele; daughters Sarah Elizabeth Steele (Michael Adlington) and Hannah Marie Steele; stepdaughters Emilie Chanelle Williams (Tyler Williams) and Stephanie Gabrielle Joanette; and grand-children Ava Margaret MacLarty, Alivia Grace MacLarty, Maverick Steele Adlington and Evan William Adlington.
Kevin could be described as someone with a lust for life and a passion for learning. He was incredibly proud of his daughters and enjoyed playing with his grandchildren and watching them grow. In his down time, he loved to ride the open roads on his motorcycle, spend summer nights sharing meals and laughs with family and friends, and tinker around with tools in the garage on weekends. Kevin was a fixer of many things and had a natural ability to understand and overcome any obstacles put before him whether it was repairing an engine, building a deck or renovating his house. His incredible intelligence, witty sense of humour, and limitless generosity will be sorely missed but never forgotten.
Family and friends are invited to a Visitation at Beechwood, Funeral, Cemetery and Cremation Services (280 Beechwood Avenue, Ottawa), on Thursday, December 29, 2022, from 5 pm to 7 pm, and on Friday, December 30, 2022, from 9 am until the time of Service 10 am, followed by reception. For those who wish to make a donation in Kevin's memory, you may do so to the Heart and Stroke Foundation.
---