SNAIR, Walter Douglas (Doug), S/Lt (Ret'd), Sea Log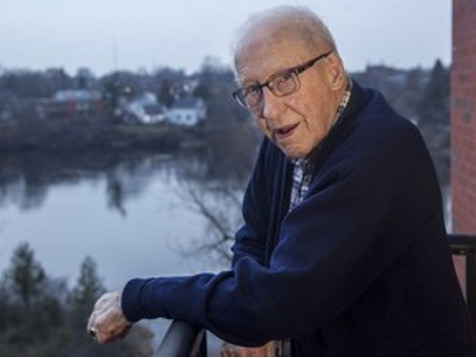 Walter Douglas (Doug) Snair passed peacefully in his 105th year, at Hospice Renfrew Saturday April 10th, 2021. Born in Halifax, Nova Scotia, he was predeceased by his wife, Thyra (nee Shore) and is survived by his daughter Carol Theriault (Steven), grandsons Murray Theriault (Natasha) and Nicholas Theriault (Jennifer), and great grandchildren, Nick, Griffin, Lizzy and Avery.
Doug was one of the last known survivors of the 1917 Halifax Explosion,
In addition to emerging mostly unharmed from the wartime munitions blast that devastated Halifax, he walked away from one of the worst train accidents in Canadian history: the 1942 Almonte train wreck that killed 39 people.
Doug, a Second World War veteran, served in the Royal Canadian Navy from 1939 to 1946. In the summer of 1942, Sub-lieutenant Snair was an assistant paymaster in Ottawa, where he met and fell in love with air force secretary Thyra Shore of Renfrew.
After the war, Doug studied physiology at the University of Toronto, where he worked with Dr. Charles Best, the co-discoverer of insulin, on an examination of the pituitary gland. Recruited to the civil service, Doug spent the next 30 years as a federal government chemist, testing new pharmaceutical products before they went on the market.
Doug's arrangements have been entrusted to the Boyce Funeral Home Ltd., 138 Daniel Street North, Arnprior. A Celebration of life will take place at a later date with private inurnment to follow. In lieu of flowers, the family asks that donations be made to Hospice Renfrew.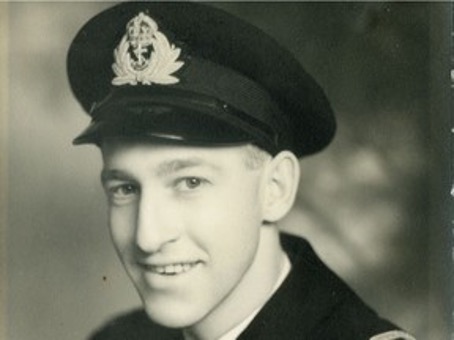 From the RCLSA LWF Co-ordinator:
Thanks to Andrew Duffy of the Ottawa Citizen for the extracts from his article published 21 April 2021.
---