SKREPNEK, Richard Brian (Tricky Ricky), WO (Ret'd), RCAF, Sup Tech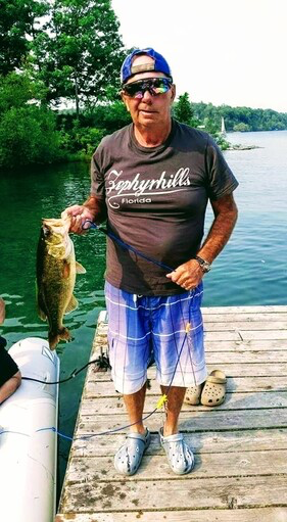 WO Rick Skrepnek Ret'd passed away on Sunday September 27, 2020 in hospital with his beloved wife Ruth by his side due to complications from heart surgery at the age of 73.
Rick enlisted in the RCAF September 10, 1964 and attained the rank of WO and then retired in 1996.
Rick & Ruth were married June 21, 1975 in Chatham N.B. and then travelled the world with the Air Force until his returning to Ottawa in 1983.
Upon retiring he began his second career with Kingston Boat Lines. Following that Rick signed into the Core of Commissioners where he worked in the prison system until 2005 and enjoyed retirement for the next 15 years .
Rick enjoyed spending time at CFB Kingston Yacht Club where he was always lending a hand whenever possible.
Rick leaves behind his beloved wife Ruth of 45 years and his two children Patti (Wayne) and Ritchie (Jessica).
Rick will be dearly missed by his seven grandchildren Amanda, Mitchel, Madisen, Jaxon, Izzabella, Adrienne and Joe. Rick was also a great grandfather to Kendall and Ava.
As his final wishes Rick will be cremated at James Reid Funeral Home in Kingston. A celebration of his amazing life will be held at a later date.
---