SIMPSON, Robert "Bob" Gerald, Maj (Ret'd), CD, RCAF, RCLS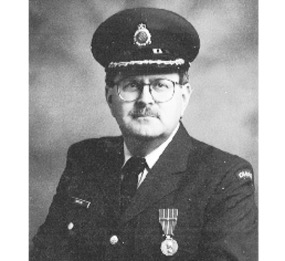 Bob, age 74, passed away on March 31, 2021 at the Montfort Long Term Care residence (MLTC) in the presence of his devoted wife, Suzanne (née Collins).  He leaves a daughter Tammy (Joe) and grandchildren Benjamin and Sarah.
Also left to mourn are Suzanne's children Michel Leblanc (Isabelle), their children Camille (Matt Black) and Kaya; Julie Leblanc (Andrew Hewson), their daughter Emilie, Jérémie Hewson (Stéphanie) and their daughter Charlotte, Alisha Hewson (Eric Emond) and their daughter Joelle.
A livestreamed memorial service will take place on Saturday, April 17 in the Sacred Space of the Beechwood National Memorial Centre at 1 p.m.  For online condolences, or to register your virtual attendance to the livestream please visit https://beechwoodottawa.ca/en/services/bob-simpson
Donations in his memory would be appreciated to the Parkinson Society Ottawa, 301-381 Kent Street, Ottawa, Ontario, Canada K2P 2A8 (613) 722-9238 or to the Ottawa Food Bank, 1317 Michael Street, Ottawa, Ontario, Canada K1B 3M9 (613-745-7001) Email: foodbank@ottawafoodbank.ca.
---