SCARLING, Stewart (Stu), MWO (Ret'd) RCASC, Tpt Op, Cook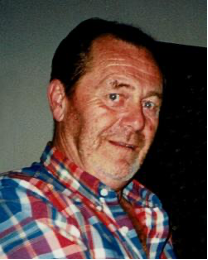 Stu passed away peacefully on Tuesday 22 May 2018 in Moncton, NB at age 75.  He will be sadly missed by his wife of 55 years, Rosalie "Rose" Scarling of Saint-Charles; two sons, Troy Scarling (Rachel) of Saint-Charles, Darren Scarling (Dora) of Ontario; and two grandchildren, Cameron and Adonica.
Stu served for 26 years in the Canadian Armed Forces.
From CWO (Ret'd) Donnie Cappler, RCASC, MSE Op:
Another RCASC 3 TPT Coy and ESB Gagetown old guard has said good bye and joined the Advance Party….Stu Scarling…  He joined the ARMY SERVICE CORPS as a TPT OP but later remustered to cook….a rough and tumble type Stu was always willing to help anyone any time…a great person….Happy to meet, sad to see you go, happy to meet again…..4 Eggs….sunny side…bacon on the side….RIP….
---