ROQUET, Paul Emile (Rocket), Lt(N) (Ret'd), CD, Sea Log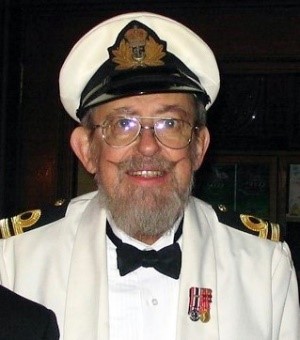 With a lifetime of memories to comfort us, and with heavy hearts, we announce the passing of our shipmate and friend, Rocket, on May 3rd, 2017, at the age of 69.  He leaves to mourn the loves of his life, his two daughters, Jacqueline and Stephanie.
Paul joined the Royal Canadian Navy in 1966, was selected for university training and graduated from the University of Ottawa.  He was commissioned as a MARS officer, and later switched to Sea Logistics (Pusser).  He served in numerous HMC Ships at sea and ashore, at CFB Halifax, and NDHQ Ottawa.  He retired in 2009 with three clasps to his Canadian Forces Decoration, recognizing 42+ years of service.  He continued his strong connection with the Canadian Forces through his active involvement in the Navy Mess, the Naval Association of Canada, the CF Logistics Association, and the Royal Canadian Legion.
He was a unique and special Sailor, Officer, and person, and he will be sorely missed.  His knowledge of "old school" naval issues was beyond reproach… although it normally took some time to get to the point of the "lesson"!  A quote by an American Vice Admiral fits Paul to a tee: "I was a Sailor Once, I was Part of the Navy, and the Navy Will Always be a Part of Me!"
There will not be a memorial service, at his request.  There has been a private ceremony and cremation.  He will have a Naval service, with his ashes scattered at sea.  At a date to be determined later, Jacqueline and Stephanie will host a Reception/Celebration of Life at HMCS Bytown Naval Mess.
In lieu of flowers, donations to the Alzheimer's Society, Salvation Army, or the Heart Institute would be most appreciated.
---