RICHARDSON, Harry Hewat, CAPT(N) Ret'd, Sea Log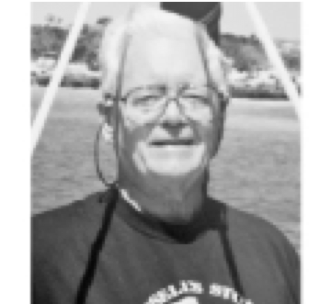 Captain (N) Harry Hewat Richardson, 88, of Stittsville, Ontario (ON), passed away suddenly on Sunday, July 1, 2018. Also known as "Hugh" or "Hew", he was born in St. John, New Brunswick (NB), and raised in Fredericton Junction, NB. He graduated from Westdale High School in Hamilton, ON, and later from McMaster University.
Hugh was the beloved husband of Judith A. (Hyde) Richardson, with whom he shared 55 years of marriage and an adventurous life.
He had a long and illustrious career as an Officer in the Royal Canadian Navy and Canadian Forces. His last posting prior to retiring from Her Majesty's Service in 1984 was as the Canadian Forces Attaché to Turkey. Other memorable postings included Deputy Supply Officer of HMCS Labrador on her maiden voyage in 1954. On that initial voyage, she became the first warship to negotiate the Northwest Passage across the top of the continent and, returning to Halifax via the Panama Canal, was also the first to circumnavigate North America. In 1956 Hugh was the Supply Officer of the aircraft carrier HMCS Magnificent during the Suez Crisis. He also served as the Commanding Officer of 25 CFSD in Montreal.
Hugh was a warm, charming man with a wry wit and generous heart who loved being on the water. After retiring, he and Judy spent many happy years sailing on their boat, Serseri, travelling around the Mediterranean, Atlantic and Caribbean, before finally settling in Stittsville. In later years, he enjoyed reading and working around the yard. He loved helping his family, friends and neighbours. Hugh also leaves behind his beloved family dog, Maggie.
To respect his wishes there will be no visitation or funeral service. A celebration of life will be held with family and friends at a later date. If you wish, a donation may be made in the memory of H.H. Richardson to the Queensway-Carleton Hospital Foundation or the Ottawa Heart Institute Foundation.
---