REID, Tony William, PO2 (Ret'd), CD, Sup Tech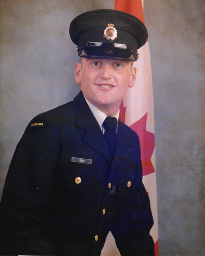 Tony, age 61, passed away peacefully at home on Saturday, June 13, 2020 surrounded by his wife and son.  Born in Cornerbrook, N.L.  He is survived by his wife, Nancy (Clark) of 33 years; and son, Jeffery.
Tony served in the Canadian Military for 28 1/2 years before his retirement in July 2010.  He spent a year of this time in the Gulf War serving our country on the HMCS Athabascan.  He also sailed on the HMCS Montreal, HMCS Margaree and HMCS Preserver and had postings at CFB Halifax, CFB Shilo and CFB Shearwater.  After retirement he worked as a civilian for the military for three additional years.
Tony enjoyed life at his fullest. His special friend and companion was his dog, Shiloh. He will be dearly missed by his friends, Brian (Michele), Steve (Darlene) and Jerry (Holly). Tony enjoyed spending time on his computer, playing tv bingo and playing games. He especially enjoyed watching the hockey games with his son and wrestling matches with his wife, which truly entertained him with lots of laughter.
A celebration of life will be held at a later date.  Tributes, words of comfort and memories of Tony may be shared with the family at: www.ettingerfuneralhome.com
---