PLAMONDON, Sylvie, SGT (Ret'd), CD, RCLS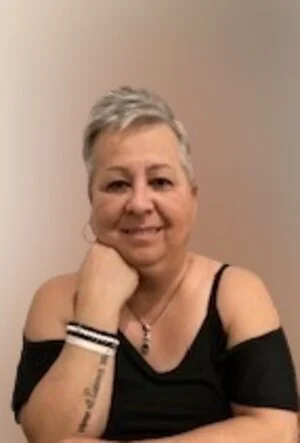 At the Hôpital du Saint-Sacrement, on October 12, 2022, at the age of 59, passed away Mrs. Sylvie Plamondon, daughter of Mrs. Yvette Roy and the late Mr. Gérard Plamondon. She lived in Quebec.
She leaves to mourn, in addition to her mother Yvette, her daughter Karine and her father Stéphane Bastien (France Bastien); his sisters: Johanne, Élaine (Jean Aubé) and France (Éric Proulx); his nephews and nieces: Mathieu Plamondon-Bérubé, Joannie Plamondon-Lévesque, Marie-Pierre Plamondon-Fiset, Jimmy Aubé and Érika Proulx, as well as his uncles, aunts, cousins, other relatives and friends.
Sylvie completed 22 years of dedicated service in the Canadian Armed Forces.
Your expressions of sympathy may result in a donation to the Canadian Cancer Society, 214-1040, avenue Belvédère, Québec (QC), G1S 3G3, tel.: 418-683-8666, www.cancer.ca.
Funeral will take place on November 12, 2022 between 1:00 PM to 3:00 PM at the following address: in the chapel of Complexe de la Cité, 1600, av. Le Gendre, Quebec. Information as well as condolences and messages may be sent to the virtual guestbook by using the following link https://www.lepinecloutier.com/necrologie-avis-de-deces/68442-sylvie-plamondon
---