OWENS, James (Jim) Matthew, WO (Ret'd), RCOC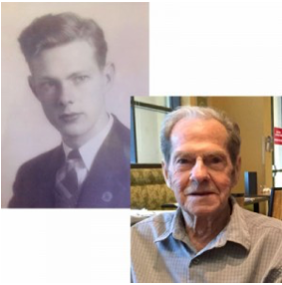 Jim born 22 January 1927 in Moncton, New Brunswick passed away 11 November, 2016 in Kelowna, British Columbia at the age of 89.  He is survived by his loving wife Joyce, his daughters Colleen (Thomas), Linda and Karen and his son Michael.  Grandchildren include Julie-Ann, John, Prima, Chelsea, Christina, Paul and Michelle and Great-grandchildren: Hollis, Addyson, Emily, Scarlett, Kale, Callie, Elizabeth, Layla and Cohen.
Jim lived life to the fullest, traveling all over Canada and the world; first with his job with the Canadian Armed Forces as a Warrant Officer, and then subsequently with his government posting with the Department of External Affairs from 1975 until retirement in 1990.  During this time Jim and Joyce lived in Washington D.C., Romania, the Soviet Union, Egypt, Syria, Sweden and Germany. After retirement, Jim and Joyce happily settled in Kelowna.
Condolences may be sent to the family by visiting www.springfieldfuneralhome.com .
---