OKE, Peter Charles. MS (Ret'd), RCN, Sup Tech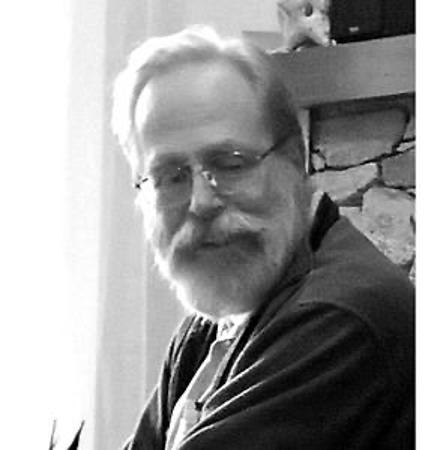 Peter passed away suddenly at home on 3 April 2020, age 75.  Peter's quiet presence will be greatly missed by his brother Jim Oke and his sisters Rosemary Jorna (Sid), Heather Phillips (Bob), Barbara Oke, Jean Oke, and Paddy Handy (John).  He is survived as well by many nieces, nephews and "greats" whom he treasured as babies, and loved well as they grew older.
Peter was born in Worthing, Sussex, England and moved with his family to Winnipeg.  They subsequently moved to BC in 1949 and to Sooke in 1961.  Peter joined the Naval Reserve that fall.
Master Seaman PC Oke had a 47-year career in the Royal Canadian Navy.  He served in various Naval Bases and postings in Moose Jaw, Saskatoon, 7 CFSD Edmonton, and Comox, as well as with the United Nations peace keeping forces in the Suez and on Cyprus.  He took part in naval patrols off the coast of Vietnam.  When HMCS Restigouche was one of the first Canadian Naval ships to visit Quingdoa, China in June of 1988, Peter was on board.  Peter's final years of service were managing logistics and movements for Canada's Naval Cadet Corps until his retirement in April 2010.
Memorial arrangements will be announced at a later date.  No flowers please.  Donations to the Times Colonist Rapid Relief Fund would be welcome.
From CPO (Ret'd) Cliff Ronnesth:
(Peter) was on my trade group one course in 1965 as a Naval Storesman.  He spent most of his time in Esquimalt and on ships.  He worked in the Cadet world as a reservist for many years in Esquimalt Cadet HQ as a Sup Tech.  He was a good ship mate and always could be counted on to get the job done.  He never married and lived most of his life at home with his family.
---