O'BRIEN, J Robert, COL (Ret'd), RCASC, RCLS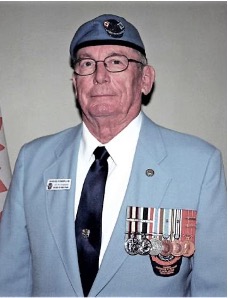 Robert died peacefully at the Ottawa Civic hospital on May 8, 2021 at the age of 84.  He proudly served his country for more than 33 years in most parts of Canada, with Canada's NATO forces in Europe and on UN peacekeeping missions in the Sinai Desert (UNEF I) and as Commander, CCUNME on the Golan Heights.  In recent years he was an active member of the Canadian Association of Veterans in United Nations Peacekeeping.
Fondly remembered by his high school sweetheart and wife of 59 years Gerri (Boland) of Ottawa, by son Robert (Angela) of Dundas, ON and by the light of his later life, granddaughter Isabella.
A memorial service followed by the interment at the National Military Cemetery of the Canadian Forces will be held on Thursday, May 13, 2021 at 10 a.m.  In lieu of flowers, donations are requested to the Perley and Rideau Veterans' Health Centre Foundation.
---