MOSHER, Leah, Maj (Ret'd), CD, RCAF Log, Plt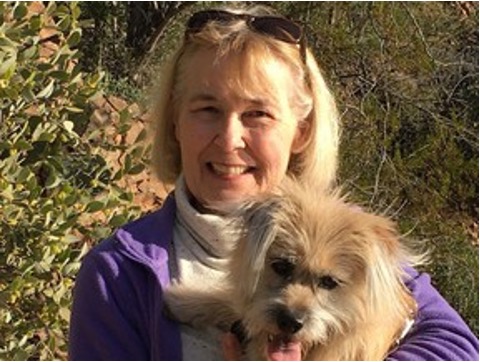 Leah passed away suddenly on November 3, 2021 at age 67.  A truly remarkable person, Leah will be deeply missed by her beloved mom Joan Mosher and brothers Glenn, Gord (Glenda), and Gary; nieces and nephews: David (Tanys), Jennifer (Russell Gant), Philip (Lindsay), Stephen (Leah Kwok), Rachel, Billie (Jordan Pike); and great-nieces and nephews: Andrew, Claire, Annabelle, Elizabeth, Weston and Avery; as well as many dear friends, near and far.
While well known as one of the first three women to earn their wings in the CAF, Leah started her military career as a Logistician.  She joined the RCAF in 1973 at the age of 19, enlisting as a supply technician.  She subsequently enrolled in the university training plan and completed a history degree at Acadia University in 1976.  She was then appointed as an air force supply officer at CFB Edmonton.
In 1978, she was promoted to captain and set her sights on becoming an air force pilot. Leah had already earned her private pilot's licence by the time she was invited to an aircrew selection event in Toronto in June 1979.  She was one of four women accepted into the RCAF's pilot training program, graduating in 1981.
As a pilot based at CFB Trenton, she flew the CC130 Hercules transport and supply missions to 33 countries.  She then moved to Ottawa, trained on the Challenger jet, joined 412 Transport Squadron and ferried government VIPs until 1989, when she took a management position at National Defence headquarters.
After retiring from the military in 1996, Leah launched a second career as a teacher, devoting herself to special education during 16 years in the classroom.  She continued her education at Queen's University, Kingston, Ontario, graduating with a Bachelor of Education in 1997.  She taught at various schools in the Belleville area, the Ottawa-Carleton District School Board, and in Brunssum, the Netherlands.
Leah loved teaching, travel and warm climates.  Upon retiring from teaching in 2013, she spent her winters in Arizona, where she was active in a local electronics club, the pet association, and a desert-walking club.
In Ottawa, she helped organize the 14th RCAF Airwomen's Reunion.  Leah also volunteered at a local woman's shelter, tutoring children there.  Other interests included senior aerobics, gardening, reading, and walking her much-loved dog, Tori.
Memorial gifts may be made to:
Interval House, Ottawa ON. PO Box 40089
2515 Bank Street
Ottawa, ON K1V 0W8 business@intervalhouseottawa.org
A celebration of life will be arranged at a later date. Condolences/Tributes/Donations
Hulse, Playfair & McGarry www.hpmcgarry.ca
(Special thanks to Andrew Duffy of the Ottawa Citizen for additional biographical information from his article published 9 December 2021)
---