MORFITT, John Joseph (Joe), Ret'd, RCAF-RCLS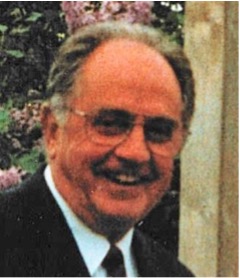 Joe, beloved husband, father and grandfather, passed away at home in Orillia, Ontario on Sunday August 29, 2021 after a long and amazing life at the age of 89.
Joe is survived by his wife Lois Morfitt, daughters Marti Morfitt (Patrick Weber) of Vancouver, BC and Jenni Head (Allan) of Edmonton, Alberta and Grandchildren, Michael and Alex Wright of Portland OR and Minneapolis MN.
Joe was born in Toronto in 1932 and led a long and amazing life.  He joined the RCAF in 1949 serving in the Korean war, and then made the air force his career, which took him and his family to several parts of Canada and Germany until his retirement from service in 1994.  Later in life Joe became a DND civilian and in the 1980s and 1990s worked in both 1 CFSD (Toronto) and then DSRO, Ottawa in the management engineering side of third line depot operations.
Joe was married to Joan Heath (1934 – 1992) in Sherbrooke, Que and they had three children.   Despite being transferred around the county and overseas, they spent many happy summers in Sharbot Lake Ontario, with Joe eventually buying a cottage there and calling it home and the gathering spot for his family.
Joe met Lois in Sharbot Lake in 1992 and they combined households and got married in 1999.  In 2002 they moved to Midland and then Gravenhurst and finally Orillia.  Joe's life was defined by his sense of humour, his strong sense of fairness, his need to cook for his loved ones and the ability to see the fun and adventure in almost anything.  Sharp to the end, he remained an avid student of world and current affairs, engaged in the lives of his family, and caring for and loving Lois.  He was an avid curler and won several trophies in the Depot curling club in Toronto.
He is deeply missed by all of us.  A memorial and celebration of life will be set in the coming months.  Funeral arrangements entrusted to the Mundell Funeral Home.
Please send any messages or thoughts to themorfitts@safetyahead.ca
---