MCLENNAN, Robert, Clayton, MWO, (Ret'd), CD, RCAF, RCLS-Sup Tech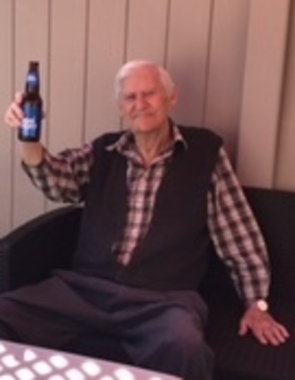 Robert Clayton McLennan, of Ottawa, passed away on February 28, 2021 at the age of 83 years old.  After months of battling cancer, he died peacefully at the Saint Elizabeth Bruyère Hospital.
He was preceded in death by his second wife Dorothy McLennan (ex Sandy, nee McCormack).  He will be missed by his partner Judy Rousson and family. his son Donald McLennan (Joanne) and daughter Shawn McLennan, first wife Donna and grandchildren, Tyler (Sabrina), Cody and Alyssa, Eve (Rory) and Jennine (Corey) as well as great-grandchildren Emersyn, Atlas and Athena.  Also survived by his step-children Peggy (Steve), Glenn (Nina) and Brent and step-grandchildren Vivian, Stephanie, Dylan and Graeme.
He was extremely proud to have served as a MWO in the Royal Canadian Air Force as well as Public Service for over 35 years.
He was an active member of the Royal Canadian Legion, Orleans.  Bob will be remembered as an avid fisherman, curler, dart player, aggressive card player and softball umpire who can still be heard calling "you're out".
No funeral service is planned. Memorial donations in lieu of flowers may be made to the Ottawa Heart Institute.
---