MCDONALD, Arthur, Anderson, Ret'd, CD, RCAPC/Logistics-FinClk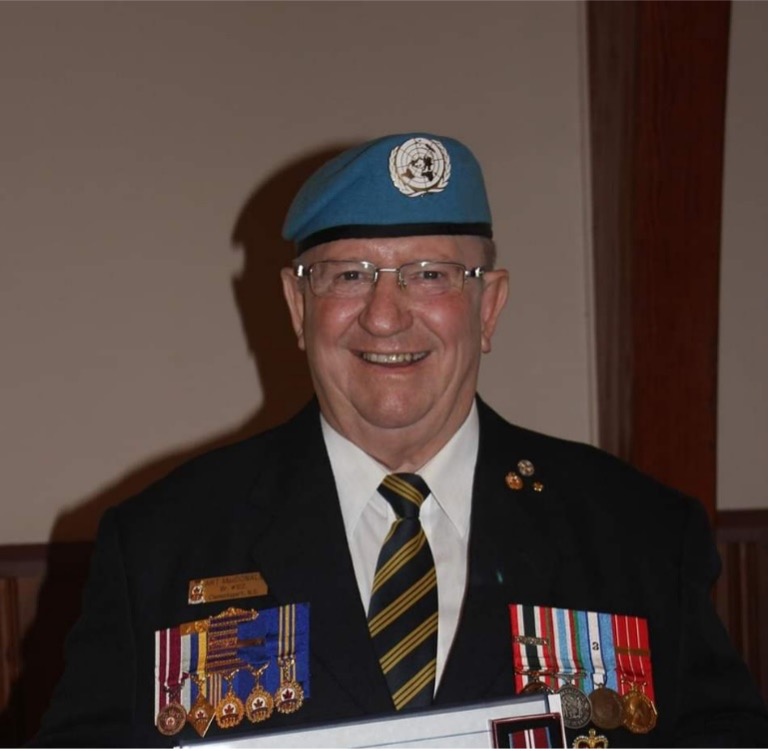 The family of Arthur Anderson McDonald of Clementsport are sad to announce his passing on January 28th, 2021 surrounded by his loving wife Pat and daughter Lisa.  Art was the beloved husband of Patricia (Wamboldt) McDonald, the loving father of his son Stephen McDonald (Lydia), son William McDonald (Nathalie), daughter Lisa Griffiths (Alan), son Shane Wright (Kim), daughter Kim Keen (Jamie), daughter Tanya Wright (Miles), son DeWayne Wright (Darlene), daughter Pattina Wright, daughter Denita Marshall, son Robin Wright, and son Robert Wright. He was also the best Papa to his 17 grandchildren and 25 great grandchildren.
Art joined the Canadian Military in 1957 serving in the Canadian Guards, and then the Royal Highland Regiment (The Black Watch), finally ending his 27-year career in the Canadian Forces Pay Corps.
After retiring from the Military, he worked at Valley Marine, and then became manager of The Junior Ranks Club at CFB Cornwallis.
Art was a dedicated community member.  He coached many baseball and hockey teams. He was a Life time member of branch 122 Clementsport Legion where he held many different positions on the executive over the years.  Art was the proud recipient of the Meritorious Service Medal.  He was a past member, and held executive positions of the Deep Brook Lions Club and Annapolis Lions Club, a member of the Clementsport Dam Society, and a member of the Good Neighbors Club.
Art was very much a family man.  He loved his family dearly, and was always there for them in any way he could be.  He will be remembered for his warm heart, his desire to help and his love.
Due to COVID-19 there will not be a memorial service held at this time.  When his family are able to be home there will be a service to honour Art.  Donations can be made in his loving memory to the Canadian Cancer Society.
---