MARTIN, Robert (Bob) Eric, CWO (Ret'd), CD, Ammo Tech, RCOC RCLS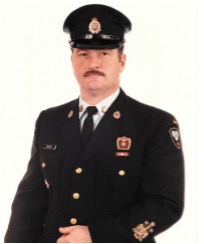 Robert "Bob" Eric Martin passed away on Friday, March 4, 2022 at the age of 76 years, beloved husband of Linda Martin of Medicine Hat.  He also leaves to cherish his memory two children, Natalie (Chad) Klein and Curtis Martin (Sheila Hawkins) and their son Hunter.  Bob grew up in Kenaston, Saskatchewan, the youngest of seven siblings.
At the age of 16, he joined the Canadian Armed Forces as an RCOC Apprentice (1962-1964).  After completing basic training, he was posted to Germany, Dundurn, Saskatchewan and Wainwright, Alberta.  He completed his military career in 1988, at CFB Suffield, Alberta, as a Chief Warrant Officer.
After retiring he remained at CFB Suffield as a civilian with DRES until 2010.
After returning from Germany, he met Linda who became his wife and mother of his children.  In 2015, Bob became a grandfather to Hunter, the apple of Papas eye.  Bob would like to say farewell to the many friends and family he shared his life with.
To e-mail an expression of sympathy, please direct it to: office@pattisonfuneralhome.com subject heading: Bob Martin.
The funeral service, held on 18 March 2022, may be viewed by following this link:  https://www.youtube.com/watch?v=t1LQvR83dOU
---