MALOTT, Richard Kenneth, CD, MSc, BA, FRPSL, AHF, Maj (Ret'd), Logistics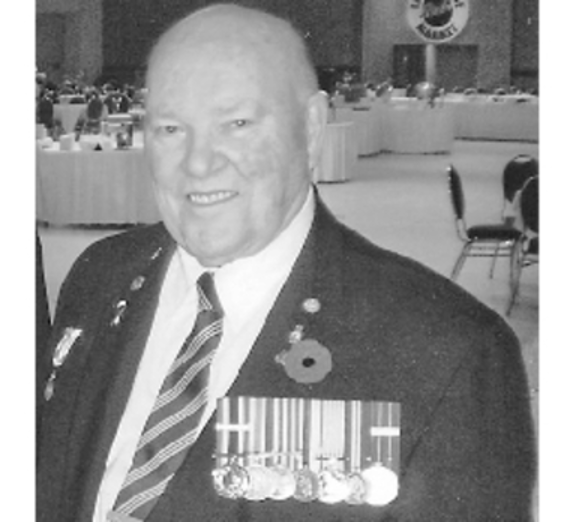 Dick passed away at City View Retirement Home after a short battle with cancer on January 31, 2020. Beloved husband of the late Dorothy (Payne), loving father of Douglas and cherished long-time companion of Sharleen Marengère.
Dick Malott was from Kingsville, Ontario near Windsor/Detroit. He was born on October 31, 1927, received his early education in Kingsville, and obtained, 1946 to 1950, a Bachelor of Arts (Honours History) at the University of Western Ontario, London Ontario. In 1950, he joined the RCAF, received training as a navigator on Lancaster Maritime Reconnaissance (MR) aircraft and served on 404 (MR) Squadron until 1954. In 1954, he received training as a logistics officer, and later in 1965 obtained a Master of Science Degree in Logistics and Computers at the United States Air Force Institute of Technology (AFIT) at Wright-Paterson Air Force Base, Dayton, Ohio, USA. While in the RCAF/Canadian Forces for 24 years, he served in Nova Scotia, Ontario, England, Sardinia, the USA and Vietnam.
In 1974, he retired from the Canadian Forces to assume the position of the Chief Curator of Collections at the Canadian War Museum, Ottawa, Ontario. He served at the CWM for 18 years, 17 years as the Chief Curator of Collections, and one, as Chief, Special Projects.
Dick was active in community organizations, particularly the Royal Canadian Legion. Until recently he was the Seniors, Hospital Visitation and Christmas Gift Member for his local Legion Branch 593 Bells Corners. In 2012 Dick received the Queen Elizabeth II Diamond Jubilee Medal for his community service. In previous years he had received both the Silver and Golden Jubilee Medals, for Canadian War Museum and community work. In 2018 Dick was awarded Her Majesty's Medal for Volunteers. Dick was also the Secretary/Treasurer of the CANDEL ICCS Association for 47 years and a Director of the Nepean Museum for 26 years.
Due to COVID-19, a private interment will take place at the National Military Cemetery, located at Beechwood Cemetery, followed by a Celebration of Life at Bells' Corners Legion in the fall.
---