MACLEOD, Allison (Al), Commander, CD (Ret'd), RCN – Sea Logistics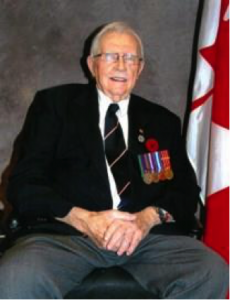 Al, age 89, passed away July 12, 2016 at the Halifax Camp Hill Veterans Memorial Hospital. Born in Glace Bay, NS he served in the Canadian Army from 1944-45 as a gunner and following his discharge from active service he attended Mount Allison University in N.B. while serving as a UNTD officer cadet with the RCNR. Following his graduation he received his commission in the RCN and served as a logistics officer for 28 years, both afloat and ashore. Among his favorite postings was during an exchange with the US Navy in Bremerton and Seattle Washington, U.S.A. After resigning in 1976 from the forces he completed his B.Comm at St. Mary's University and was employed in real estate, taught business at the vocational school and then joined the Federal Government as an economist and then as a material control officer at CFAD Bedford where he ended his career of over 42 years as acting Superintendent at the magazine hill depot.
He is survived by his daughter, Heather, Kentville, four sons, John, Calgary, David (Diane), Halifax, Paul, Winnipeg, Doug (Maureen) Maple Ridge, BC and wife (separated) Arabel Campbell.
Donations may be made to the Canadian Naval Memorial Trust (HMCS Sackville). Online condolences may be viewed or sent to: www.mattatallfuneralhome.com.
---