MACKENZIE, John, Sgt (Ret'd), Sup Tech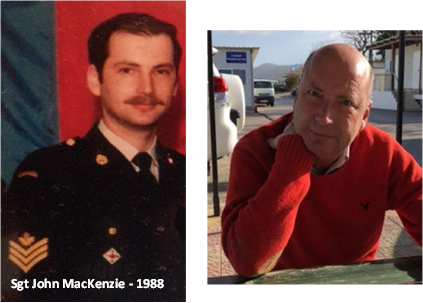 It is with deep regret and profound sadness that we announce the passing of John MacKenzie in Zagreb, Croatia on August 2, 2019.   John was a member of the 28 Ottawa Service Battalion from 1980 to 1992 where he achieved the rank of Sergeant in the Supply Company.  He then left Canada to work with the United Nations, as a civilian, serving missions in Bosnia, Kosovo, Damascus and Lebanon among others.
The Ottawa Service Battalion Association sends its condolences to John's wife Aleksandra, his sons William and Colin and John's extended family in Russell, Ontario.  John will be laid to rest on August 13th in Croatia.
---