LYNCH, Michael George, Maj (Ret'd), CD, RCASC – Transport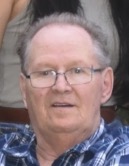 Michael passed peacefully on 17 March 2023 at the age of 76. He is survived by his wife Maureen (Hole), and sisters Lynda (Drummond), Judy Lynch and brother Jackson.
As a reservist, Michael served with 130 Coy, RCASC Ottawa and its successor, Ottawa Service Battalion and 28 Service Battalion. His appointments included Tpt Coy Comd, Bn Training Officer and Bn Senior Logistics Operations Officer. He was awarded the 125th Anniversary Confederation of Canada medal in 1992.
He was a long-time employee of Royal Sun Alliance and later with the Commissioners of Ottawa. He enjoyed breeding and producing show winning Shelties, July 1st fireworks, bonfires on his country property and cooking multi-course dinners. He was a man with a great heart and always willing to help others.
In lieu of flowers, please donate to your local canine rescue charity.
---