LELOUP, Marie Annette, Col (Ret'd), CD, RCLS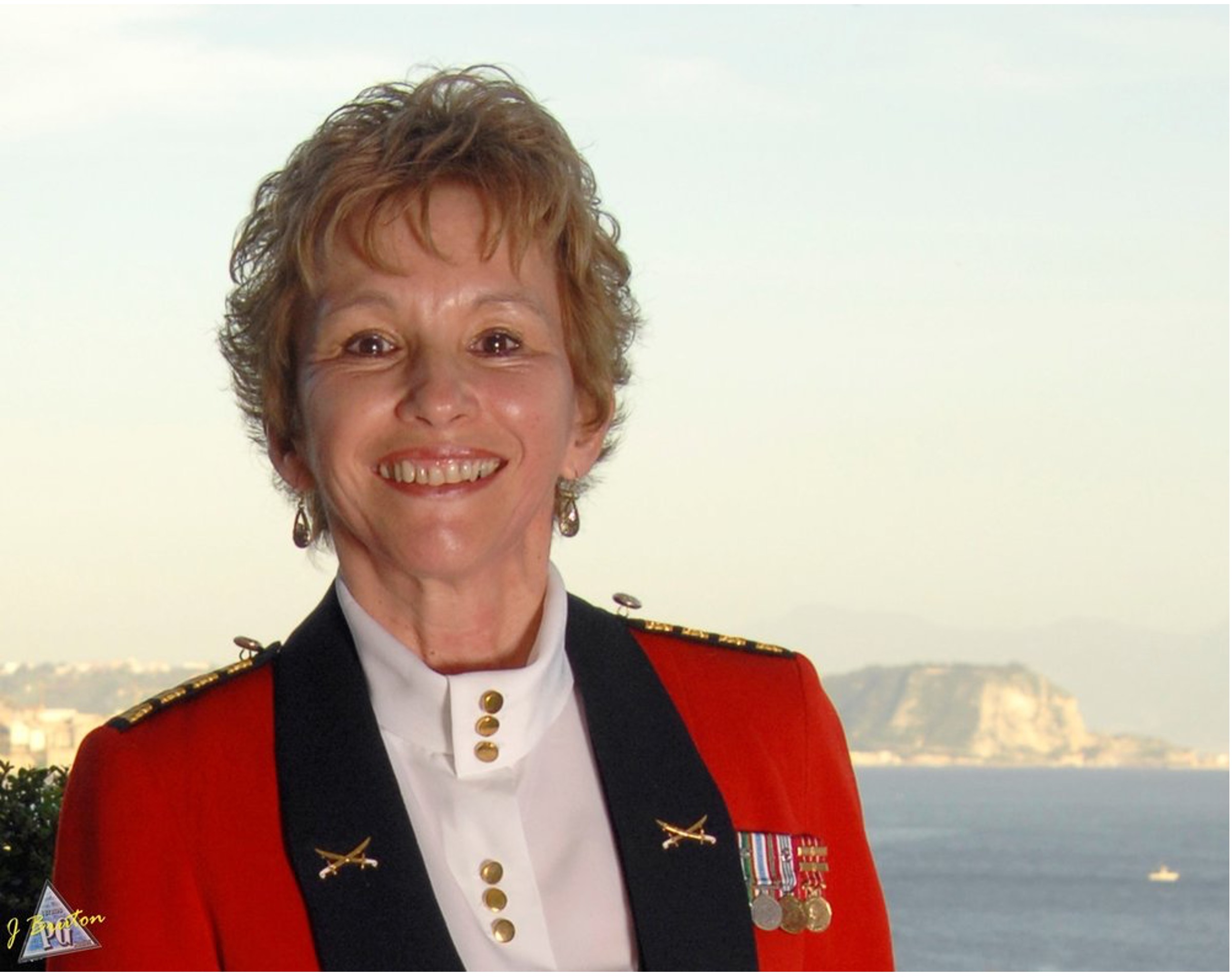 Marie passed away in Halifax on 24 April 2021 at the age of 64.  Born in Sydney, NS on 23 October 1956, she is survived by her beloved brother and sister-in law, John and Brenda (Burke) of Scotchtown, her niece Jillian (Matt McNeil) of Ottawa, her nephew Gregory of Leitches Creek, and her adoring cats, Gatto and Gucci of Halifax.
Marie was a strong, confident leader who was a true ground breaker and an inspiration to many.  Honoured to have served her country for more than 37 years, she was devoted to the Canadian Forces, serving throughout Canada and around the world.  Postings included several overseas deployments, including Chief Logistics Officer (CLO), UNDOF for one year; Commanding Officer of Technical Services Branch at CFB Gagetown; Station Supply Officer, CFS St John's and her last posting as Strategic Communications Adviser to the Commander of NATO Joint Forces Command in Naples, Italy.  Looking back, she always said that she loved her career and would do it all over again if given the opportunity.
Marie was generous and fun-loving.  She was passionate about human rights and animals (if a cat curled up in her lap, Marie refused to move until the cat had gotten up). Upon retirement in 2011, she settled in Halifax where she volunteered with various community organizations to help feral cats and assist veterans.  In her spare time, Marie loved to satisfy her curiosity through devouring books and spend time working in her garden.
At her request, there will be no service. Her remains have been cremated and will be spread over Catalone Lake, where she spent many summers with her family. Donations in Marie's memory may be made to Cats R Us of NS (the littlest rescue with the biggest "can-do" heart), Spay Day HRM or your favourite charity.
---