KONTUK, Robert Archibald, LS (Ret'd), Cook-RCLS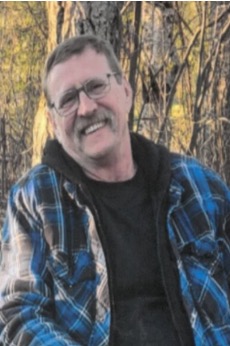 It is with a heavy heart that the family of Robert Kontuk announces his passing at the Westview Health Center in Stony Plain, Alberta on June 6, 2023, at the age of 64. Rob was born on December 23, 1958, in New Glasgow, Nova Scotia.
Rob was married to his wife Sharron for 35 years. He will be deeply missed by his children: Dawn, Evan (Meagan) and Melissa (Mandy); his grandchildren: Brook-Lynn, Madison, Cayden, Macoy and Violet as well as his great grandchildren Nova and Lincoln, his many nieces and nephews along with his extended family and close friends.
Rob served as a Cook/Baker in the Canadian Armed Forces for 10 years. He was stationed in Halifax, Nova Scotia. In 1988, he transferred to Edmonton where he completed his last year of service.
From Edmonton he and his family made their way north to Fort McMurray where he did several jobs. Eventually, he worked as an Equipment Coordinator at the Albian Oil Plant. In 2014, he and Sharron moved to Spruce Grove while he continued to work in Fort McMurray for a few more years.
Rob had many interests – cooking/baking, reading, playing cards, watching hockey (Go Leafs), fishing, boating, camping and listening to music. He loved watching "Real TV": The News, Cop Shows and UFC. Rob had a passion for animals especially for his dog Lady that he would walk faithfully twice a day. Family was everything to Rob. One of his favorite things to do was to cook a Jig's dinner with turkey and all the trimmings and have everyone over for a fun day and evening. Also, he never tired of hearing the word "Papa".
In lieu of flowers, donations can be made to: Veterans Association, Food Bank, 17218-107 Avenue, Edmonton, Alberta TSS 1E9
From John Bourne
I was friends & a shipmate w Robby for a few years in the 80's. Always cheerful & hard working he made difficult tasks easier knowing you could count on him to do his part regardless of the challenges presented. He will be missed. My sincere Condolences to all who knew him. Fair Winds & Following Sea's Sailor.
---