KIDD, Richard William, CPOI (Ret'd), OMM, CD, RCLS-Sup Tech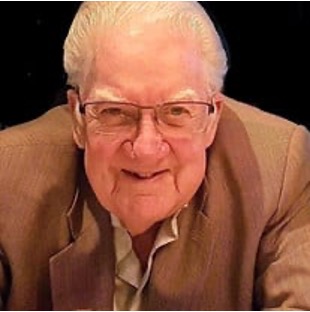 It is with much sadness that we announce the passing on 22 March 2022 of Chief Petty Officer First Class (retired) Richard William Kidd (OMM, SSM [NATO], CPSM, UNEFME, CD2).  Richard was born in Windsor Ontario and joined the Canadian Navy at 18.   He spent 32 plus years sailing the oceans blue with much joy.  His service included postings to HMCS Ontario, Magnificent, Micmac, Victoriaville, Crescent, Skeena, Protecteur and Annapolis.
Richard was blessed to have a long life and was loved by many.  He was honoured to have two great loves in his life: wife of 33 years Nancy (nee Thorne, passed 1986) and wife of 32 years, Margaret Ellen (nee Dargie).  Richard was the proud father of James (Jimmie) Frederick (passed 1974), Margaret (Peggy) Florence, Dawn Elaine, two Grand children and two great grandchildren.  He was also honoured to have stood in as father figure and mentor to Valerie, Jacquie, Monette and Gilbert (passed 1989), one grandson and two granddaughters.  We will all miss his joie de vivre and his special sense of humour.
" Up Spirits Richard"
From LCdr (Ret'd) Hal Pottle
He was my Chief in Annapolis and he was the one who pushed for my commission.
He was a natural leader and excellent Storesman.  He encouraged everyone to do their best and to support each other.  He cared, and was always there for his team/family.  He was a great person, excellent Storesman, and a great boss.
---