KANE, Patrick James, WO (Ret'd), CD, RCASC, RCLS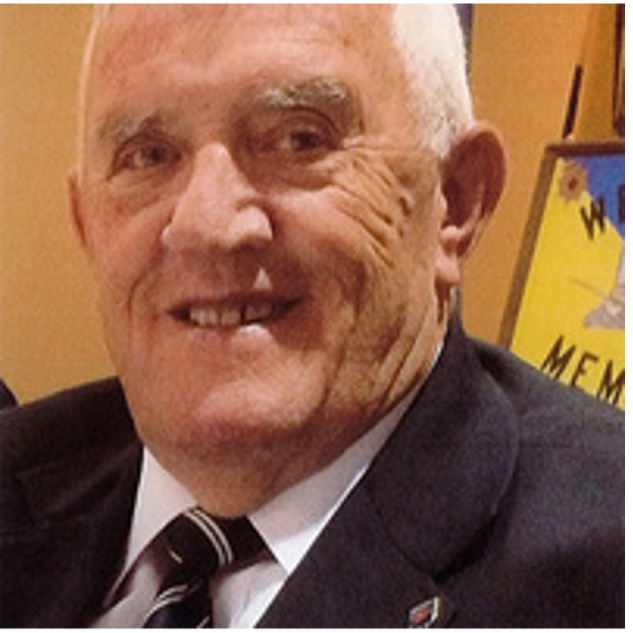 Pat,79, of Brass Hill, passed away Tuesday, June 15, 2021 at his home.  Loving husband, father, father-in-law, and grandfather, he is survived by his wife of 54 years, Mary Ann (Nickerson) and their children, Patricia (Robbie) and Darren (Kim); grandchildren, Ryan (wife Anjelika), Quincy, Damian and Jagger (friend Fallon).
Pat had a military career of 28 years.  He was a member of the Royal Canadian Army Service Corp.  He began his career with training at CFB Borden, then stationed in Winnipeg, Soest, Germany, CFB Gagetown (2 tours), Halifax, CFS Barrington, CFS Sioux Lookout, CFB Petawawa, CFB Calgary, finally returning to CFS Barrington and then retirement.  He also spent a year with the United Nations Peace Keeping force in the Middle East (Egypt). He was a dedicated and respected soldier making many long-lasting friendships.
After retirement he had another interesting career, most noted as a car salesman for 18 years with Motor Mart/Murray GM., starting in Yarmouth, then Shelburne and later in Oak Park.  In his early years, he was very active in sports, playing high school basketball, softball, baseball and volleyball.  When stationed in CFS Barrington he played softball and also baseball with the local league and once played softball in the morning and baseball in the afternoon the same day.  He also coached Little League baseball both locally and wherever he was stationed over the years.  He loved to tell stories about his life experiences and travels.  One of his fondest memories was of the year he (and the late Cecil Waybret and Peter Stoddard) took a team to Cape Breton, most of the boys in the back of a half-ton truck, stopping at the airport to show them the airport etc. (the truck has a box on it, not sure of the year but it was the mid 1970's and if there was another adult involved I am sorry for the omission.)  He was a dedicated solider, husband, and very proud father, father-in-law, and grandfather.  He loved his Kane family and his adopted "Nickerson" family very much.  He often told people he was blessed to be loved and accepted by his in-laws having lost both parents at an early age.  He will be greatly missed by us all.
Arrangements are under the care and direction of H.M. Huskilson's Funeral Home, Barrington.  At Pat's request there is no funeral service being held.  Donations may be made to Nova Scotia Mental Health or the Children's Wish Foundation or any charity of choice.  Thanks to all who have remembered us with phone calls, flowers, food and all the kind online condolences.  We appreciate each and every one.  Online condolences may be sent to huskilson@ns.aliantzinc.ca or you may sign the guest book at www.huskilson.net
---