IRVINE Matthew "Shane", CPO1, MMM, CD, (Ret'd), Logistics – Cook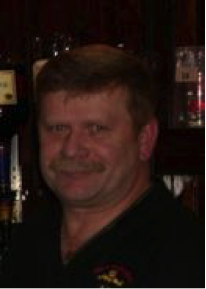 "Shane", age 61 of Mineville, Nova Scotia passed away Tuesday, May 24, 2016 in Halifax. Born in Oshawa, he is survived by his wife of 37 years, Carol.
He joined the Canadian Armed Forces as a cook in June of 1974. During his 35 year career he had many postings. In Canada he served at Petawawa, Halifax, Borden, Kingston, Ottawa, and HMCS Nipigon. Outside Canada he was posted to Germany, England and United Nations missions in Golan Heights and Yugoslavia. He was long associated with the submarine community in Halifax serving with HMCS Ojibwa, HMCS Okanagan, HMCS Onondaga, and as coxn of HMCS Corner Brook and HMCS Chicoutimi, the latter during the deadly fire aboard in October, 2004.
Shane had varied interests such as skeet shooting, marathon running, triathlons, wood working, fishing, cycling, travel, reading, bird watching and outdoor activities. He approached all activities with the same gusto as he did other facets of his life, never doing anything to half measure.
There will be a service at Courtice Funeral Home in Courtice, Ontario and a burial 1pm Tuesday, June 7 at the National Military Cemetery at Beechwood Cemetery in Ottawa. Donations may be made in Shane's memory to the Wounded Warriors Canada, Lung Association of Nova Scotia, Salvation Army, QE II Foundation   Online condolences may be sent by visiting www.atlanticfuneralhomes.com (Dartmouth Chapel)
---