HORNE, Peter, RCLS -Sup Tech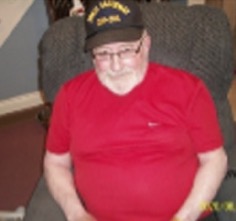 Peter passed at age 76 on June 10, 2021 at Peterborough Regional Health Centre with his wife Sherry and dear friend Lou by his side.  Peter was born April 5, 1945 in Canso, Nova Scotia and grew up by the sea.
He joined the Air Force in 1963 and signed a waiver in 1972 to go with the Navy in Halifax on the HMCS Protector where he sailed to several ports in Europe.  Back to the sea he loved.  Peter also spent six months peacekeeping in Egypt and on a two week leave Peter and I toured Germany, Switzerland, and Austria and visited with friends in Belgium.  He did tours of duty at CFB Moncton, Uplands Ottawa, Shearwater, Greenwood, Lowther a Radar station and finally Toronto where he retired in 1995.
Peter loved to travel, loved meeting new people, enjoyed playing golf, loved his animals and remained loyal to his friends.  When someone would start playing a guitar guaranteed he was there singing along.
Cremation has taken place as per his wishes; a Celebration of his life will be in Nova Scotia at a later date and interment. Thank you to all our friends across Canada and USA for their support, prayers and love
Anyone wishing to make donations-Peterborough Regional or Pulmonary Fibrosis Foundation.
From Terry Heather Smith
Sad to hear today we lost one of my best Buds.  Peter Horne passed away today in Peterborough.  Pete was a long time Supply Tech whom I first met in Ottawa in 1970. After much convincing I finally convinced him to try the Navy where he went on to enjoy a tour on the Protecteur.  He had Tours in the Middle East and various bases.
Once you were a friend with Peter you were a Friend for life.
Peter is survived by his wife Sherry.
RIP Peter your Duty is Done.
---