HODDER, David Norman, Sgt (Ret'd), CD, Logistics – Tfc Tech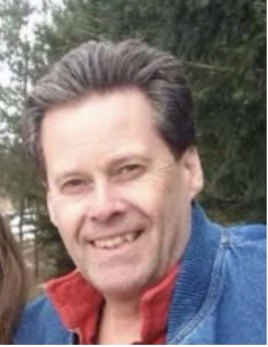 Sergeant David Norman Hodder, beloved father and "piano man", passed away on February 16, 2021 after a long-fought battle with cancer, surrounded by family and friends. David is survived by newly arrived granddaughter Amy, loving daughters Jessica (Phil), Maddison, his devoted son Blair (Caitlyn). Fondly remembered by the children's mothers Julie Wedge and Susan Reeves.
In keeping with David's wishes, cremation will take place and the family will host a celebration of life at a later date to be announced after COVID-19 restrictions have been lifted (hopefully by this summer).
If desired, memorial donations to the Campbellford/Seymour Community foundation or to the Bridge Hospice would be greatly appreciated by the family.  Online condolences at www.weaverfuneralhomes.com.
From Len Wood:
Trappers, I just heard the sad news, Dave Hodder passed away of Cancer after a tough battle and painful last few years.  Dave and I were on our 6A crse in the late eighties and he is one helluva great Mover & friend.  He is a well-known entertainer on the piano for many of us Movers.  He & Stud had a favourite tune that they performed together called "House of The Rising Sun".  Dave always looked for a piano everywhere he went.  Dave was a Loadie on the Boeing in 437 Sqn for a number of years in the 80s & 90s.  Last time I saw him he was at the Depot in 1 CFSD Toronto.  Your battle has ended, Trapper, your pain is over.  Rest In Peace, Trapper.   Condolences to family and friends.  We'll meet again at the Pearly Gates.
---