HAWE, Susan A, Major (Ret'd), CD, Logistics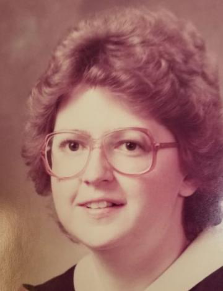 Susan died on September 15, 2020 under the loving care of Longfields Manor Long Term Care Home after a long struggle with Alzheimer's Disease.
Susan's life was one of service to her country and commitment to family and friends. She was the deeply loved and always loving wife of Jack Earnshaw for 34 years.
Born in Irvine, Scotland, August 7th, 1954, into a military family to Captain Ted Hawe and Agnes Nicol, she was the elder sister, and was truly devoted to her late parents.
After growing up on military bases and stations across Canada, she went on to graduate from the University of Alberta with a Bachelor's Degree in Computer Science.
Her 21-year career as an Air Force Logistics Officer offered opportunities to explore and serve Canada, especially in Ontario, Manitoba, Newfoundland and Nova Scotia. She served in a variety of units, supply depots and headquarters as a logistician. She was deeply involved in co-ordinating the resupply of vital spare parts for CF-18 fighters during the 1991 Gulf War.
After her retirement from the Canadian Armed Forces, Susan spent four years as a contractor and then continued to serve for eleven years as a member of the Public Service. She received a Special Award from the Director General Land Equipment Program Management for her outstanding support to that Division within the Department of National Defence.
Susan enjoyed travel over the years and there were numerous trips across Canada and Europe, especially the United Kingdom.
She was an active hobbyist and keenly pursued quilting and scrapbooking. She was also an accomplished cook and host and she capably entertained friends and family at many social events.
Susan actively participated in sports, she took part in running events, including the Manitoba Marathon. She also participated in curling, broom ball and volleyball.
Always kind and thoughtful, Susan felt blessed to have wonderful friends, to be able to travel widely and to live each moment well. Good companionship, a fine meal and fine glass of wine made any day perfect.
A Memorial Service with Graveside Military Honours will be held at Beechwood Cemetery in October.
Donations in Susan's memory may be made to the "Alzheimer Society of Canada" or the "Ottawa Humane Society".
---