HAILES, Norman Michael, Sgt (Ret'd), Sup Tech, RCLS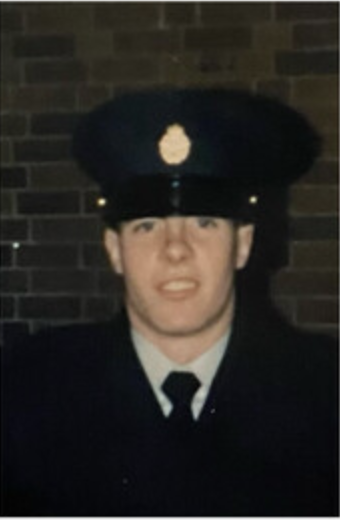 We are saddened to share the passing of Norman Hailes, born in Winnipeg, Manitoba on Sep,
22nd, 1964. Norman passed away in Kelowna General Hospital on Oct, 31st, 2023, sadly due to
ongoing medical issues and an infection that was too much for his heart.
Norman is survived by his two wonderful daughters Jennifer and Kaitlyn Hailes; who he didn't
see nearly enough, may they know the love and stories shared with others about them and their
children. Unfortunately, Norman was not healthy enough to meet his granddaughters; Jennifer's
twins Sophia and Dylan 10 nor Kaitlyn's children, grandson Riley 11 and granddaughter Lily 8
months.
Norman graduated high school in Terrace in 1982 and then moved to Victoria and joined the
military as a Supply Technician. Posted to CFS Holberg until 1988, CFB Comox 1988-1991,
CFB Cornwallis 1991-1994, 2 SVC BN Petawawa until his release due to becoming a
paraplegic.
Norman returned to Victoria, BC after his accident in 1994. He then called Westbank home
where he remained playing pool, darts, enjoying the lake and golfing until his physical ability
deteriorated. Norman enjoyed playing pool, teaching others to play pool and was part of the
Kelowna 8 Ball Association. He played golf up until his body wouldn't physically allow him to,
and occasionally joined the Accessible Okanagan group.
Norman was a character all right; funny, helpful, kind, athletic, hardworking who would give you
the shirt off his back and offer a safe place to stay and help others in need.
He enjoyed a variety of sports including hockey, basketball, downhill skiing, darts, pool, road
racing wheelchair bike, water skiing, broomball and tennis. He continued wheelchair sports,
racquetball, basketball, tennis, golf, sit-skiing and pool. Even advocating for one golf course to
see it in their best interest to allow 'special wheelchairs' on their course.
He was always a phone call away to see what's up and if you wanted to come over and hang out.
He was very social and met people easily, but quick to temper if you challenged him or felt taken
advantage of. When he wasn't able to be out as frequently to the pool tables in town, a group of
great people made sure the pool table came to him. His garage was a welcome place to enjoy
friends and play pool.
Norman lived a hard and fast life and although he faced many challenges, he fought a good fight.
He was never a quitter, and we knew that because he overcame obstacles and saw them as a
challenge.
So sorry to see him go at age 59, such a young age; however, he surpassed the age of 50 that the
doctors said is average when he got into his accident in 1994.
Know that Norman enjoyed life to the fullest and had a great life, although limited due to
medical limitations that take a toll on your body over time. He had many stories to share and
definitely had a gritty, fighting spirit.
There will be no service, please feel free to donate to a charity of your choice.
---