GRIEVE, Ronald Ewen, WO (Ret'd), CD, RCASC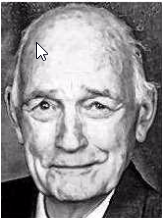 Ron passed away peacefully on December 6, 2016 at age 89 in Halifax.  Born and raised in Toronto, he was a veteran of the Canadian Army, joining during the Second World War.  He served 22 years with the RCASC retiring with the rank of Warrant Officer.  His postings included Alberta, British Columbia, Yukon, Germany and Halifax where he retired.  He then began a second 15 year career with Canada Public Works.
Ron loved his log cabin at Mill Lake, woodworking, his long-time neighbours on Acadia Street, square dancing and being involved with singing groups The Norwood Players and later The New Players Choral Society who honoured him recently with a private concert.  He was always helping others and has been recognized for his generosity by many charities including receipt of the Canadian Blood Services Milestone Award.
He was devoted to his wife, Doreen, who survives him.  She had just emigrated from Ireland when they met at a dance in Toronto.  She was very impressed with this handsome soldier in uniform and so their dance through life continued for 66 years always together.  Ron is survived by his sons Leslie (Deb) and Edward (Janie).  He was a beloved "Granddad" to Will, Andrew, Alex, Julia and Laura.  He was a lovely, loving man who was greatly loved.
A private family celebration of Ron's life will be held later to pay tribute to him.
---