GLOCKLER, John, Anton, RCASC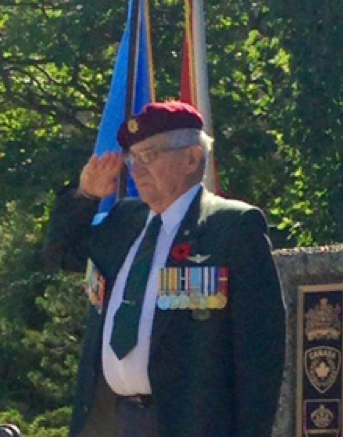 On Sunday February 11, 2018, John surrendered with dignity to his biggest battle of all, prostate cancer, with his wife and daughters by his side.  He was born in Lindsay, Ontario on April 3, 1931.
John is survived by his loving wife of 55 years, Mavis; and his two daughters, Janet (Gord) and Melissa (Lorne); five grandchildren, Elliott, Eric (Leah), Evan (Amber), Kelsie (Nolan) and Kristen (Everett); and his pride and joy his two great-grandchildren, Ethan and Carter.
John was predeceased by his first wife Margaret and daughter, Joanne.
John was proud to have served his country for over 30 years with the RCASC and was exceptionally honoured to be a Korean Veteran where he served for 1 and a half years.  He was also pleased to be a member of the Korean Veteran's Association, as well as the RCASC Western Association, Air Borne Association and a long-time Member of the Royal Canadian Legion.  During his extensive career, he served on many different bases throughout Canada and abroad including Germany.
He will be missed by his many snowbird friends in Yuma where they spent 25 plus winters and by his many golfing buddies here at the Namao Golf Course where he was a member for over 30 as well as down south.
A Celebration of John's Life will be held at Good Shepherd Anglican Church, 15495 Castle Downs Road NW, Edmonton on May 12, 2018 at 11:00 a.m.  More details will follow at a later date.  In lieu of flowers, donations to the Prostate Cancer Foundation for Western Canada, Heart and Stroke Foundation or to Asthma Research in John's memory are welcomed.
From Bill Fletcher, Col (Ret'd), RCASC (Western) Association
Sad news I'm afraid.  John passed away after a year's battle with prostate cancer.  He was able to attend his final luncheon with the Edmonton crew just before Christmas.  His spirits were always high and he will be remembered.  May he rest in peace.
---