GEBHART, Ronald Arthur (Ron), Capt. (Ret'd, CD, RCOC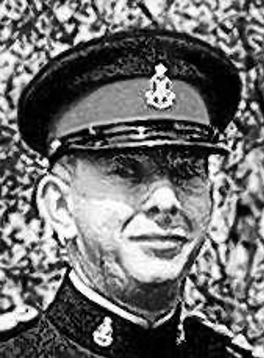 Ron, age 80, passed away peacefully in Valley Regional Hospital in Kentville on November 12, 2019.  He leaves behind his beloved wife, Annie, who lives in Berwick; and their children, Andrew (Tracey Lyall), Jennifer Poulin (Grant), and Peter (Karen).  Ron adored his grandchildren, Madeline, Ava, Evelyn and Emmett.  He was preceded in death by his precious little grandson, William Poulin.
Ron was a proud veteran with 32 years of service in the Canadian Armed Forces. He joined the Army in 1958 and his first posting was with the 1st Battalion, Princess Patricia's Canadian Light Infantry (PPCLI) in Victoria, B.C., (1959-61).  After taking officer training, he was stationed at Camp Gagetown, N.B. (1963-65) as an ordnance officer.  After completing Staff School in 1967, he was posted to Hemer, West Germany where Ron served as Quartermaster for the 2nd Battalion, PPCLI.  In 1970 Ron served as the Station Logistics Officer at CFS St John's.  His next posting was CFB Summerside, P.E.I., where Ron served as Base Supply Officer until 1975 when he volunteered for the United Nations Defence Observation Force (UNDOF) in the Golan Heights, Israel.  On his return from the Middle East, Ron was posted to National Defence Headquarters, Ottawa, Ont., (1976-79), where he worked as the Director, Supply Resources and Operations.  His final posting in 1979 was to CFB Greenwood, where he served as the Base Exchange Officer.
Ron retired from the Regular Forces in 1988 and re-joined the Reserves from 1992-94 as the Adjutant and a Company Commander of the West Nova Scotia Regiment (WNSR), Military Training Centre, Aldershot.
Ron was kind and generous.  He was a member of Christ Church, Berwick, where he served as a Warden and on the Council, sang in the choir, and played in the band.  Throughout his life he tried many new hobbies and activities with enthusiasm.  Some of his favourites were golf, ham radio (VE1VE), and bass guitar. He loved his friends dearly, and he will be deeply missed by many.
Donations in his memory may be made to Christ Church Anglican, Berwick, or Wounded Warriors Canada.
---