FRANCIS, William (Bill), Lionel, LCdr (Ret'd), RCN, Logistics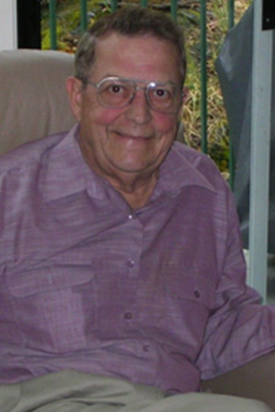 Bill Francis passed away peacefully in his sleep on the evening of Wednesday, September 12th, 2018 at the age of 83.  Predeceased by parents Lionel and Elsie, sister Marion and son Kerry. The most important thing to Bill was family!  Bill is lovingly remembered by his wife of 44 years, Benita and their son Darren (Susan) along with first wife Joan and their children: Sheryl (Glenn), Tom (Debbie), and Jim.  Bill will also be missed by his six grandchildren: Hayley, Jeremy, Billy, Danielle, Madison, Hayden and four great-grandchildren: Dustin and Clara Rose, Eli and Emma.
Born (1934) and raised in Headingly, Manitoba, Bill was a hard worker and community builder from a very young age, always helping family and neighbours throughout his life.
Bill, a veteran of the Canadian Navy took great pride in his 37 years of service to his country, first as a Naval Supply Technician and then taking his commission in 1967 and becoming a Logistics Officer.  Bill joined the Navy after he graduated from high school. Bill's postings included Victoria (Esquimalt), Ottawa, Winnipeg, Edmonton, Kamloops and finishing his career as CFB Chilliwack's Comptroller in 1988.  Bill was an active member of the CD2 Association for veterans.
Bill valued community and volunteered his time with Chilliwack Minor Hockey and Chilliwack Minor Baseball managing or coaching his youngest son's teams throughout the late 80's and early 90's.  Bill affectionately nicknamed "The Big Cat" by the team players was always willing to help out and would drive as many kids as he could fit into his mini-van to games and practices.
Known for his ability to find a deal, Bill could be seen cruising the different grocery stores around town looking for his next "good" deal while making friends along the way.  Bill's recreational time was spent golfing and curling.  Bill's golfing career included a "Hole-in-One" which his wife Benita liked to remind him was one behind her.
Curling was a passion for Bill and he had lots of success in numerous bonspiels throughout his life.  He started curling as a young man out of the Assiniboine Memorial Curling Club.  He participated in several bonspiels with a variety of teams including an all-family-team consisting of his Father, Lionel, brothers Arnie and Brian.  The family-team tradition continued later in life when he curled with daughter Sheryl, and sons Tom and Jim at various times in the Canadian Forces Logistics Bonspiel, winning many trophies.  Bill curled until he was 83 and often bragged about how he could still sweep the entire length of the ice in his eighties.
A celebration of life will be held Saturday, September 29th, 2018 2:00 pm to 4:30 pm at the Canadian Forces Base Chilliwack, Colonel St John Armouries Combined Mess, 5535 Korea Rd. Sardis, BC V2R 5P2 (off of Keith Wilson Rd beside UFV Trades and Technology Centre).  Y In lieu of flowers, please donate to the Canadian Cancer Society in the memory of Bill Francis www.cancer.ca.
---