FOX, John Patrick Edward, LCol (Ret'd), CD, RCASC, RCLS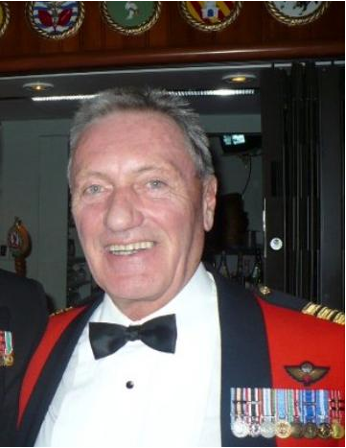 With heavy hearts John's family announces his passing at age 74 on 10 September 2021.  He is survived by his wife Bojana, sons Sean and Ryan and daughter Anya.
John joined the Royal Canadian Army Service Corp in 1964 as an Officer Cadet.  He had an illustrious career in the Army and CAF.  Postings included NDHQ (J4 Mat/DGLog, DG Transportation), CFSU Brunssum, NL, NATO HQ AFSOUTH, Naples, Italy, Cdn HQ, Zagreb, Croatia, 4 Svc Battalion, Lahr, Germany and Washington, DC.
After his retirement in 2007, he went to the Democratic Republic of Congo (DRC) for 4 years, until 20011, then to Afghanistan in support of the CAF with SNC Lavalin and then Angola with Chevron for 3 years.
Throughout his battle with cancer, John maintained high spirits and lifted those of everyone around him.  The family invites you to share photos and memories of John with his long-time friend Wayne Twaits at wtwaits@sympatico.ca  as he would have wanted everyone to remember his life the way he had lived it: with joy, love and optimism.
---