FLATH, Gary Louis, Capt (Ret'd), SC, CD, RCAF, RCASC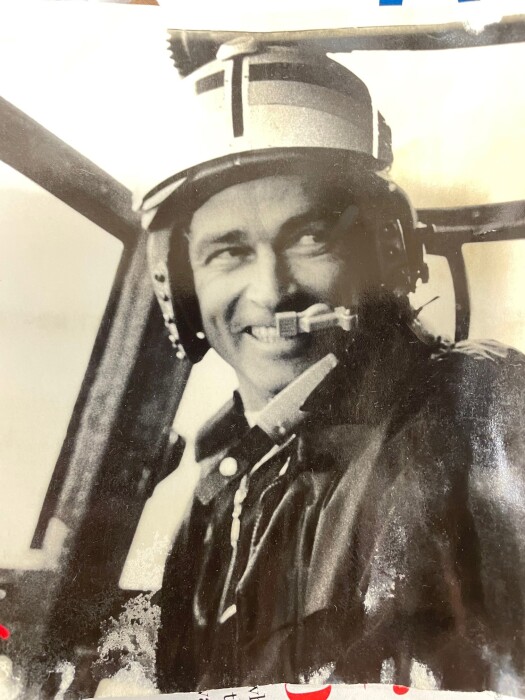 With sad hearts, we say goodbye to Gary, our husband, father, grandfather, great-grandfather, uncle, and friend, passing away at home on July 17, 2022, just 10 days short of his 87th Birthday.
He will be lovingly remembered and greatly missed by his wife Eileen, children Nina (Gerry); Jonathan, Gary, Shannon: Carolyn; Steven, Lisa, George, Dallas: Julie (Chuck): Alanna (Paul); Myles, Justin: Erica; Tye, Nevaeh:  7 great – grandchildren, nieces, and nephews.
Gary Louis was born and raised in Medicine Hat, Alberta till August 1950.  In 1954, he went to Military College (CMR).  A year later he enrolled in the RCAF (in Centralia Ontario).  He spent a year in Winnipeg training as a navigator, receiving his Navigator Wings in 1956.  Then once graduated from training (CF 100) was posted to RCAF Stn Cold Lake as a "Back Seater".  From 1957 -1960, Gary was a Nav AI on CF-100s at 413 at Bagotville.  Three years later he went back to Cold Lake as an instructor, from 1960 -1962.  From 1962 -1965, P/O Flath served in Chatham with 416 Sqn ops on CF-101s.
He was promoted to F/L during this period, but just in time to find himself on the famous "500" downsizing list of short service officers.  An Army Recruiting Center offered him a possibility for pilot training in the future.  So, in 1964 he transferred to the Royal Canadian Army Service Corps and completed 'brown' training at the RCASC School in Camp Borden.
After a year's 'on job training' with 2 Tpt Lt. Flath was selected for pilot training at RCAF Stn Centralia in Apr 66.  His course would be the last given to Army pilot candidates at Centralia.  His subsequent postings included 450 Squadron, CFB Portage and CFB Comox.
He flew his last official trip in the Regular Forces on 24 Dec 1981 in a dual CF-101 on a supersonic combat profile mission.  He liked to say that he "left with a bang."
1982 Gary retired from the Canadian Armed Forces.  He was subsequently employed as a civilian pilot for Shirley Air, Edmonton, The Governments of Alberta and Manitoba, Campbell Helicopters, Abbotsford, BC, and Quantum Helicopters, Terrace B.C. and as a Class C Reserve Pilot with deployments to Egypt and Nicaragua.
Gary was a man of all seasons.  He was a hunter, fisherman, card player, star gazer, scenic photographer, runner, curler, golfer, baseball, and hockey player (including the Old Timers League).
Gary enjoyed a full life of travelling and spending time with his family and numerous friends with whom he greatly enjoyed sharing stories of his many life experiences and adventures.
A Memorial service will take place Sept 18, 2022, from 1pm to 3 pm at Native Sons Hall, 360 Cliffs Ave., Courtenay BC followed by reception at the Canadian Legion in Courtney.
In lieu of flowers, donations can be made to:
The Poppy Fund, Legion Branch # 17, 367 Cliffe Ave., Courtenay, BC V9N 2J1
From Mike Pare
I received from Alec Home through Ralph Mackay the sad news of the death of Gary Flath on July 17, 2022.  I well remember Gary from his days at the RCASC School when he was transitioning from the RCAF as one of the famous "500".  I recall that Gary was very conscientious about his army training, but also that all he really wanted to do was fly.  And fly he did, through a long military career, followed by a long civilian career.  As Ralph Mackay commented, "This man could make a Chinook dance!"  Although I never met him again after he left Camp Borden, it was a pleasure to have known him for those few years.
From the RCLSA Lest We Forget Co-Ordinator
Gary's complete obituary including the citation for his Star of Courage award can be read at:
https://www.telfordtoneffboyd.ca/obituary/Gary-Flath
---