DORAIS, Guy, LT (Ret'd), CD, RCOC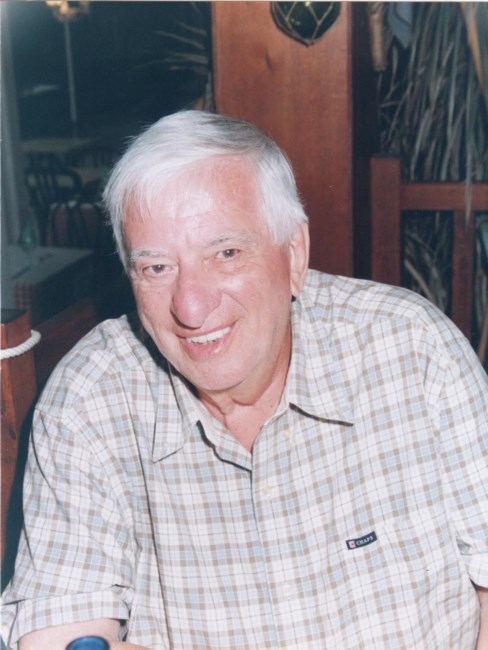 It is with great sorrow that we announce the passing of Guy Dorais, who died suddenly at the age of 89 in Saint-Lambert, on July 3, 2022.   He is surely happy to finally be reunited with his beloved wife. Huguette Heynemand (1934-1990), who he always missed terribly.  He is survived by his children: Nathalie and Christian (Neil Smith), his beloved sisters Suzanne (late Paul Milo), Marcelle (Bruno Meloche), Louyse (Jean-Pierre Challet), his dear sister-in-law Rolande Heynemand (late Jacques Ménard) and his brother-in-law Paul Heynemand (Madeleine Gaudet) for whom he reserved a good bottle of wine.  He was the brother of the late Anne-Marie (late Brice Turner), late Jean (late Cécile Éthier), late Fernande (late Albert Éthier) and late Cécile (late Paul Carrier).
Very dedicated to his work, he worked until the age of 72 in the field of industrial relations, particularly in the field of construction.  He was notably personnel adviser at United Aircraft of Canada, Director of personnel at the Société des Alcools du Québec, Director of personnel and industrial relations at Atlas/Gest Construction, then Vice-president of human resources for Davie.  He was also a lecturer at the Ecole des Hautes Etudes Commerciales (HEC), a job he particularly enjoyed, then a member of the CSST review committees.
He was a reserve officer in the Royal Canadian Ordnance Corps (Canadian Army) and chairman of the labor relations committee of the Association de la construction de Montréal.  He was loyal and generous to his family, which was at the top of his priorities.  Nothing made him happier than sharing a family meal.  Very sociable, he had the gift of making friends wherever he went.  He was equally generous and grateful to those who took care of him during the last years of his life.
The family will welcome you on Saturday, August 6, 2022, from 2 p.m., at the Collins Clarke MacGillivray White funeral home, at 307 Riverside in Saint-Lambert. A ceremony will follow at the chapel at 4 p.m.
In lieu of flowers, your expressions of sympathy may result in a donation to Diabetes Quebec or to another organization of your choice.  Diabetes Quebec, 3750 boul. Crémazie East, suite 500, Montreal, Quebec, H2A 1B6. Telephone: 514 259-3422, extension 227/1 800 361-3504
https://www.diabete.qc.ca/en/diabetes-quebec/donations/
---