DILLEN, Kenneth (Ken), George, RCASC, RCLS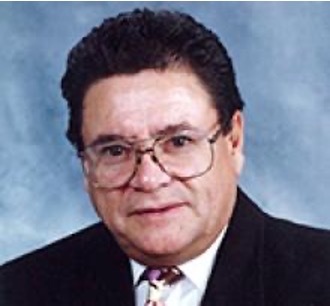 Ken, age 81 years, passed away unexpectedly due to a cardiac event at his home on Monday, April 20, 2020 at Serpent River Indian Reservation in Cutler, Ontario.
Ken was born April 29, 1938 at Serpent River Indian Reservation in Cutler, Ontario.  He spent his formative years living with his parents and siblings on the reservation and learning, from his father, how to hunt, trap, and gather food for the family.
Ken was preceded in death by his wife, Esther Dillen.   He is survived by his children; Kenneth Dillen Jr., Deborah (Michael) Collingridge, and Kevin (Naomi) Dillen, as well as his grandchildren, Dustin, Nathan, Devin, Jordan, and Griffin Collingridge, Rowan, Chloe, Liam, Jane, Maris, and Thompson Dillen.  Ken was a great-grandfather as well and is survived by great grandchildren, Kodiak, Genevieve, Jack, Jay, and Dominic Collingridge.
In his teen years, Ken joined the Canadian Armed Forces.  At the Canadian Army Apprentice Training School at Camp Borden, in Ontario, he trained as a parachutist and tested parachutist equipment and also trained as an Air Supply Dispatch Instructor.  Ken developed enduring friendships from his army experience that remain to this day.
Ken would meet his future wife, Esther Mabel Biccum, in Manitoba while training at the Royal Canadian Air Force Base (C.F.B.) near Rivers Manitoba.  Ken and Esther married June 21, 1958 in Blind River, Ontario.  Ken and Esther added three children to their family – Kenneth Norman, Deborah Ann, and Kevin Andrew Matt.
Ken and Esther eventually settled in southern Manitoba where Ken was employed as a painter for several years.  In the late 1960's, Ken decided to improve his family's economic standing and gained employment in Thompson, Manitoba where he worked in the nickel mine.  Ken was a voracious reader, skilled writer and orator, and champion of the under served – particularly, the Indigenous people.  Ken was passionate about ensuring fairness and economic opportunity for all.   He was elected President of Union Local 6166, United Steel Workers of America, and held that position for three years.  He worked as an Industrial Liaison Officer for Northern Manpower Corporation in The Pas after his sojourn in the union.
In 1973, Ken sought the nomination for the New Democratic Party (NDP) and was elected to the Manitoba legislature.  Ken served as a Member of the Legislative Assembly (MLA) for the Thompson, Manitoba Riding, and served as Legislative Assistant to the Premier of Manitoba, Edward Schreyer.  In his government positions, Ken was responsible for labour issues, and served as a Manpower and Employment committee member, and Resources and Economic Development committee member.
In 1977, Ken lost his re-election bid, however, he went on to accept employment as Manager at Mathias Colomb First Nation in Pukatawagan, Manitoba.  Eventually, Ken moved to Saskatchewan where he was the Field Staff Coordinator for the Key Lake Board of Inquiry.  He has done extensive consulting work in the uranium industry and has served as Managing Director of the Economic Development Program for the Saskatchewan Metis Society.  Ken served as President and Chief Executive Officer of Yellow Thunder Holdings, Ltd., and founded JLM Foods, Ltd.  He produced his own bannock mix; "Just Like Mom's" and was especially proud of that endeavor.
Ken consulted for the Canadian International Development Agency (CIDA) in Africa.  Ken also served as an advisor to the Association of Saskatchewan Taxpayers and dedicated his work to the promotion of responsible and efficient use of tax dollars.  Eventually, he became the Secretary for the Prairie Center Policy Institute, a Conservative think tank in Saskatchewan.
Ken was an accomplished individual, and he loved to work.  Even though he was 81 years old, his desire to work and contribute remained strong.  At the time of his death, Ken was working as a consultant for Voltage Power.
Perhaps, Ken's most memorable and enjoyable times in his life were spent with Esther and their children camping on "Dillen" island, and fishing for pickerel on Mystery Lake in Northern Manitoba.  In recent years, Ken loved spending time with his children and grandchildren in Michigan and was very proud of them and their numerous accomplishments.
A celebration of Ken's life will be held at Camp Woodbury at Nordman Lake in Dexter, Michigan later this year.
In lieu of flowers, please consider a donation to:
"Serpent River First Nation Food Bank"
Please send your cheque to the following address:
Serpent River First Nation
195 Village Rd
Cutler, Ontario
P0P 1B0
Canada
From Kevin Crane, RCASC:
Ken Dillen ex 7 platoon in the SAP program and also a member of Air Supply School, Rivers, Man passed away a couple of days ago. Many fond memories with Ken = rest in peace my friend.
---