DICK, William "Bill" H, Maj (Retd) CD, PAdm, RCLS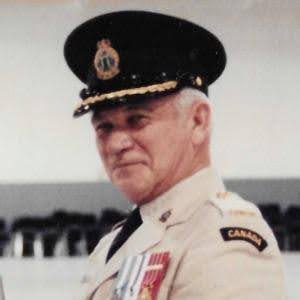 Bill, Age 83 of Dartmouth/Windsor, passed away November 5, 2023 at home.  He is survived by his wife, Deborah Cooke; daughter, Coleen (Murray) Pearson, Alberta; son, Jeffrey (Sarah) Dick, Ontario; grandchildren Ayla and Rachelle Dick and MacKenzie and Rylan Pearson
Bill served in the Canadian Armed Forces for 34 years across both Europe and Canada. His first 11 years were spent in the Infantry, with the remainder of his Service as a PAdm Officer. 
After his retirement in 1994, he owned and operated an antique shop where he was well known for refinishing furniture.  Bill loved auctions, yard sales and old cars, especially Volvo's. 
He was a kind and giving person, always helping anyone who needed it and will be remembered fondly every time we get a whiff of pipe tobacco in the air.  Bill was well loved and will be sorely missed. 
A Celebration of Life is confirmed for 24th November at 1pm to 3 pm at the Windsor Legion Branch 009, Windsor, NS.
---