DENEUMOUSTIER, 'Denny' Eugene M S, Major (Ret'd), CD, OMM, RCASC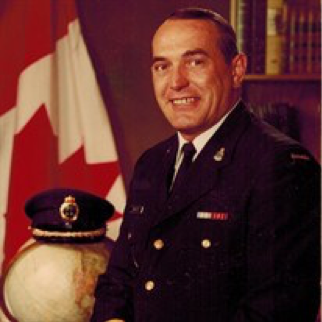 Born in Montreal in 1940 Denny passed away Friday, 23 February 2018.
He was a dedicated and loving husband to his lifelong love Carol, and proud and devoted father to Kevin, Darren and Sandra and beloved Grandfather to Caitlyn, Tessa and Joshua.
Denny was a natural leader which helped him have a long and successful career as an officer with the Canadian Armed Forces, achieving the rank of Major, and being awarded the Order of Military Merit along with numerous other military recognitions and distinctions.
Denny was a larger than life personality, and a man of great generosity who dedicated his life to helping others and serving his country and community. A passionate outdoorsman, an avid gardener, a respected leader and coach, his life impacted all those around him. Denny will be greatly missed by all his family and friends.
If desired, donations in Denny's memory may be made to Princess Margaret Hospital and are greatly appreciated.
---