DECKER, Michael (Mike), Peter, LCol (Ret'd), RCAF, Logistics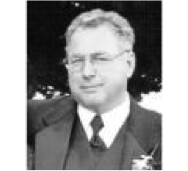 Michael (Mike) Peter Decker, 72, died peacefully, October 30, 2015 at his home in Dracut, MA, surrounded by the love of his family. He was the beloved husband and best friend of Angie M. (LeDuc) Decker.
Mike was born in Manchester, England on January 5, 1943. He moved to Canada in 1946. He received his bachelor's degree from Ryerson College in Toronto Canada and his MBA from the University of Alberta.
For 20 years, Mike served proudly as a Lt. Colonel in the Royal Canadian Air Force. RCLSA NCR Chapter member John Stuart remembers serving with Mike at CFB Shilo in 1972-75 when he was the BTnO and Mike was the Finance Officer as a Major. In 1990 Mike moved to the US and worked at Hanscom Air Force Base as a liaison officer for NATO.
Mike lived with his beloved wife Angie in Dracut where they enjoyed wonderful adventures together. Mike and Angie had a deep love for art. He was an active member of the Lowell Brush Art Gallery and Studios and also served as an usher at the MRT and the Lowell Memorial Auditorium. He was also an active member of the friends of the Dracut Library. Michael enjoyed spending time with his family and friends and wintering in Hilton Head Island, SC.
Along with his wife, Mike is survived and will be deeply missed by his 2 daughters, Karen Lee Decker and her companion Wendy Taylor of Toronto, Ontario, and Susan Kelly Decker and her husband Mark McLaughlin of Ottawa, Ontario; 3 stepchildren, Mark D. Beaudry of Lawrence, Robert K. Beaudry and his wife Aida of Virginia, and Andrea D. Nogler and her husband Lee of Dracut; and 5 grandchildren, Anna, Ben, Isabel, Alexa and Trevor.
Friends are invited to gather at the Hall of Colours of the Beechwood National Memorial Centre, 280 Beechwood Ave. (east of Vanier Parkway) Saturday June 18, after 12:30 p.m. Graveside Service with Military Honours will be held at the National Military Cemetery of the Canadian Forces at 1 p.m. followed by a reception. In memoriam donations to the Canadian Cancer Society appreciated.
---