DAY, Robert (Rob), Maj (Ret'd), CD, RCAF Logistics – RCLS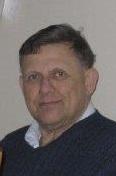 It is with great sadness that we announce the passing of Major Robert (Rob) Day, age 76, at the Perley Veterans Hospital on Friday, October 6th, 2023 after a lengthy illness.  He is survived by Lesley, his loving wife of 48 years and his children Rebecca Hynes (Mark), Richard Day (Natasha), Lisa Hawco (Craig) and Emma Day (Matt).  He also leaves behind his loving grandchildren: Chelsea, Maeve, Nora, Tiernan and Fionn.

He was born in Kamloops, BC on Nov 13, 1947 and grew up in the beautiful mountains of Revelstoke. He went on to gain his first degree at Simon Frasier University and from there, joined the military.
Rob was a RCAF Major who proudly served his country at home and abroad. One of the true military 'dinosaurs' he served dutifully and happily for over 40 years.
A dedicated scholar, Rob earned many degrees and encouraged a love of education. He was a lifelong student whose book collection was legendary. Rob was always happiest with a book in his hands, a Tim's coffee within reach and a cat on his lap.
His funeral will take place on Monday 16 October at 1100 at Saint Columba Anglican Church, 24 Sandridge Road, Ottawa.
The family would appreciate serving members to wear uniform and retired members medals/blazers.
Instead of flowers, the family would appreciate donations to Perley Health Veterans Facility:   https://perleyhealthfoundation.ca/ways-to-donate/donate-now/
Rob's wife, Leslie may be contacted at:
Mrs. Lesley Day
1384 Alboro Crescent
Ottawa ON K1J 8B7
613-745-4572
---