DAVIDSON (SMITH), Jeffrey A. WO (Ret'd), RMS Clerk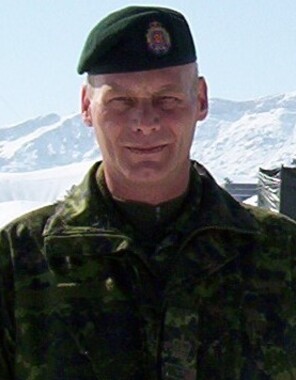 Jeffrey, age 56, passed away peacefully surrounded by family at the Ottawa General Hospital on December 23rd 2019 at 7:35 PM.
He is survived by his wife Trina, daughters Jennifer (Matt), Kyla (Steve), Alexandria "Lexi" and Sarah. Grandchildren: Liliana, Trace, Jade, Liam and Kayden. Mothers of his children: Claudette and Trina. And in closing: his dear friend and confidante Andrew Beimers.
Jeff or as his colleagues regarded him, "Harley", served in all three forces: Navy, Air Force and Army where he earned several medals, including The General Campaign Star (ISAF-FIAS) and The Special Service Medal (NATO-OTAN). Jeff retired as Warrant Officer of the Canadian Armed Forces after 20 years of honourable service which included several tours: Baden-Soellingen, Germany (1989-1992), Geilenkirchen, Germany (1992 -1995), Bosnia (2002-2003) and Afghanistan (2004-2005).
Jeff was a kind and generous man with a thoughtful mind and a courageous heart. He was a successful business owner, pilot, and devoted father/grandfather. His wealth of knowledge, natural inventive tendency and positive outlook on life will be deeply missed, yet revered for generations to come. Jeff's best-loved pastimes include camping, boating and flying. His favourite aircraft was the Avro CF-105 Arrow and you could often hear him quote that "Fortune Favours the Bold".
Jeff's Celebration of Life will be held on Sunday May 24th 2020 in Vars, ON.
---