COULTHARD, Maurice (Bud), LCol (Ret'd), RCOC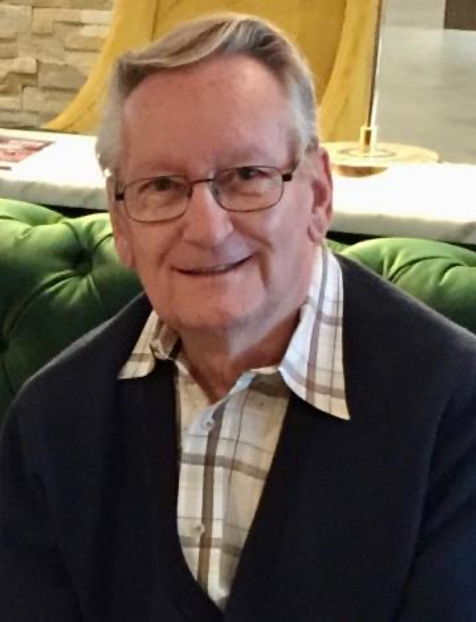 Bud joined the Army Reserves at the age of sixteen as a soldier apprentice with the RCOC where his wit and perseverance quickly set him apart. He went on to join the R.C.A.F. and earned an Honour's Bachelor of Science from Trent University. In his 29 years of service, Bud achieved the rank of Lieutenant-Colonel and retired as the Base Technical Services Officer at CFB Cold Lake.
A lifetime learner with unparalleled work ethic and drive, his retirement from the military in 1987 allowed him to pursue other ventures for almost 30 more years. Bud will always be remembered for the passion and attention to detail he brought in his roles as Project Manager and Director of Integrated Logistics Support in various organizations including Rosebud Consulting, Honeywell, the Canadian Space Agency, Allen Vanguard and MedEng. With his meticulous notes, witty sense of humour and gentle way with people, he created friendships and earned respect among his peers along the way.
While work brought him to numerous locations including Cold Lake, Montreal, Egypt, Sudan and Ottawa, Bud loved to travel and explore new countries outside of work with Marguerite, his wife of 30 years. He especially enjoyed cruising with fellow retired CF-104 friends. In his down time, he enjoyed reading, watching his mighty Habs, driving a tad over the speed limit and busting a move on the dance floor. He cherished holiday traditions and was happiest when his entire clan was together to celebrate. A true gentleman, he taught the importance of kindness, humour and integrity.
A Celebration of Bud's Life will be held at a later date. In lieu of flowers, please consider a donation to the Dementia Society of Ottawa or the Leukemia & Lymphoma Society of Canada.
From Cdr (Ret'd) Bruce Hirst
I was very sorry to see Bud's passing. We trained together years ago for our initial Logistics training in Borden. He was the "older" one in the group and helped coach the younger ones with his good sense of humour and his great laugh which I will always remember. My deepest sympathies to his family. He will always be remembered by his friends and colleagues in the Forces.
From Gary Hargrove
Bud's postings included:
1972-75: Base Traffic Officer, CFB Greenwood
1975-77: SLogO, CFS Falconbridge
1977-82: Staff Officer Supply, Air Command HQ
1982-84: NDHQ/DSPCA
1984-85: EA Associate ADM (Mat)
1985-86: BTSO, CFB Cold Lake
---