COTTENOIR, Yvan, MWO (Ret'd), CD, Sup Tech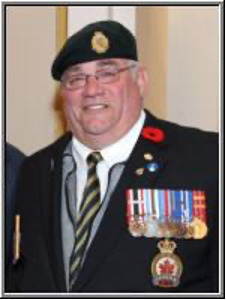 Yvan passed away on October 1, 2020 at the age of 72.  He lived in Quebec.
He is survived by his wife Marie-Claire; his sons and daughter: Eric (Julie Simard), Etienne (Natalie Richard) and the late Amélie; his grandson; and his many nephews, nieces, cousins, cousins, brothers in arms and friends.
There will be no period of public condolence.  A moment of contemplation will take place in private, in the presence of the immediate family only.  A tribute ceremony will take place in 2021 when it will be possible to meet again. However, you can send your condolences to the family via the Funeral Complex website.
Your expressions of sympathy can be translated, for those who wish, by a donation in his memory (donation in memoriam) to the University Institute of Cardiology and Pneumology of Quebec (IUCPQ), 2700, chemin des Quatre-Bourgeois, Quebec (Qc), G1V 0B8, Tel. : (418) 656-4999, via internet: http://www.fondation-iucpq.org/dons/pourquoi-donner.
From Col Telah Morrison:
Sad news.  I've always enjoyed working with MWO Yvan Cottenoir, and when I was unit CO with him as President of the Legion.  He was always 'larger than life', always smiling, and a the rare 'old timer' who knew how to 'fix' things so that we find solutions.
From Pierre Gosselin, President of Legion Branch 265:
It is with great sadness that we learn of the death of our comrade and former president from 2009 to 2011, Mr. Yvan Cottenoir.  All of the branch members join me in offering our sincere condolences to the family.
---